Location: Morristown, NJ, New Jersey, United States 
Job ID: 63844 
We Elevate... You
Our mission is to keep cities and people around the world moving. Since 1874 Schindler has an outstanding reputation for not only elevating buildings, but the well-being of everyone who lives and works in them. Do you have the talent, ambition, and vision to help us elevate tomorrow's world?
 
Find out more about us here - Company Website or LinkedIn
As a leading employer in the urban mobility industry, we are always looking for a diverse group of people who can create exceptional value for our customers.
Join us as a
Project Manager, Commodity Sales
Your Skills
Project Manager, Commodity Estimating – Large Project Division
Schindler Elevator Corporation (SEC), U.S.A.
New Installations, Morristown (HQ), NJ

The Large Project Division (LPD) team is Schindler's elite team, specializing in high profile construction projects.  We partner with our large project teams across the country and senior business leaders to identify opportunities to drive long-term profitable growth and lead initiatives across the organization.
LPD provides thoughtful leadership by leveraging innovative solutions to unique problems, drives results, shapes business strategies, and oversees its efforts through to execution.
LPD is looking for highly motivated candidates who want to advance their careers and professional skills while learning to improve and grow a business in support of the Pricing Manager, LPD. You will play a critical role on our team – leading, building, and communicating unique product requirements to drive sales strategy recommendations to executive leadership. It is an exceptional opportunity to test your abilities to transform Schindler product configurations into the customer's vision, as well as poise LPD for success. The skills that you will build as an LPD team member will prepare you to succeed in any business-related endeavor you may pursue. Through your work you will:
Build product configuration models and pricing strategies:

 

Our team has an established reputation within Schindler as the go-to source for advanced capabilities and industry excellence. You will be looked to across the organization as an in-demand resource who can deliver "bullet-proof", cleanly organized specification analysis for the large project New Installation business. This will often require you to leverage your creativity by developing new approaches from scratch.

Refine your ability to present and communicate your findings:

 

Ultimately, the output of our work is intended to influence and guide our company's key decision makers. You will be counted on to translate the results of your analyses into visual formats, which help outline exceptions, qualifications, and solutions to customer requirements.

Gain broad exposure across the organization:

 

Our team is uniquely positioned to support a broad range of topics related to sales and operations from coast-to-coast.  You will have the opportunity to develop a holistic perspective of the new installation business, and in doing so, increase your value to the organization.

Be afforded opportunities to take on "stretch" roles:  

We view this position as a manager-in-training. Working together with your manager, you will identify specific roles and opportunities to help you develop the skill sets you need to advance to the next level.

Build a Strong

Network:  

By collaborating with stakeholders across the company and delivering impressive work, you will develop a robust professional network within Schindler, which could help pave the way for your next career move.
Your Experience
Responsibilities:
Serve as a knowledgeable, go-to resource for commodity product line configuration and costing within Large Projects Division.

Create costing sheets for large projects; organize and synthesize estimates in SHAPE - Quotation Management and CADRE to provide timely large project costing sheets.

Develop models and analyses for sales executives and leaders with solution selling to prospective customers across a range product options.

Draft and deliver powerful presentations and demos that clearly communicate the uniqueness of the value proposition.

Provide support to the new installation sales organization and work closely with the engineering department to help secure new business;

manage the technical aspects of RFP / RFI responses through customer specification reviews.

Lead meetings with internal client stakeholders to progress and review key deliverables.

Work alongside sales leaders, engineers, and R&D to develop new frameworks and methodologies for future product enhancements.
The successful candidate must have a track record of demonstrating the following characteristics:
A strong affinity for working with and making sense of data; organize the information in a manner easily understandable to decision makers.

Natural analytical horsepower coupled with a desire to learn.

Self-starter who takes initiative to actively contribute; high level of maturity and self-awareness.

A hunger for self-improvement - seeks out new challenges and growth opportunities.

Ability to give and receive feedback; demonstrates ability to act upon it.

Comfort working in a fast-paced, deadline-driven environments; exceptional time management and prioritization skills.

Strong interpersonal, networking, and communication skills; ability to positively persuade, convince and motivate others to work towards organizational objectives.

Exhibits confidence and high energy; makes presence felt.

Good sense of humor and ability to balance work and fun.

Advanced proficiency in SAP, Microsoft Excel, and PowerPoint.

Strong customer oriented; desire to meet and exceed internal and external customer needs.  Sound business acumen and understanding of financial statements.

Willingness to travel, ~5-15%.

Achieving results; Competing against a standard of excellence, one's own past performance, the performance of others, or objective measures. 
Education

Bachelor's degree in Sales, Marketing, Finance, Management, or Engineering preferred

Master's degree preferred, but not required

Experience

3+ years working in a quantitative or business-related capacity, such as management consulting, strategy, engineering, etc., involving large complex projects.

Skills

Strong written and verbal communication

Excellent business acumen

Computer skills - Microsoft Office, MS-Project and SAP.

Advanced knowledge of MS Excel [VB experience a plus]

 

Special Requirements

Ideal candidates will be domestically and internationally mobile. 
Our Commitment
To Your Future: Fully-vested 401k match (up to 7% of total compensation)
To Your Health: Competitive Medical, Dental and Vision Plans - All benefits effective from first day of hire
To Your Wellness: Generous Paid Time Off (All employees start with 3 weeks of vacation which then increases with tenure in addition to sick days, floating holidays and 8 Company Observed Holidays)
To Your Education: Tuition Reimbursement (Eligible after 6 months of service)
To Your Family: Parental Leave – 100% base pay for 6 consecutive weeks within first year of a child's birth or adoption
Partnership with Maven Milk to ship breast milk for employees traveling on Schindler business
Will you join us and elevate tomorrow's World?
We look forward to receiving your complete online application.
For questions, please contact Pooja Gupta,
At Schindler Group we value inclusion and diversity, and practice equity to create equal opportunities for all. We endeavor that all qualified applicants will receive consideration for employment without regard to age, race, ethnic background, color, religious affiliation, union affiliation, gender, gender identity, sexual orientation, marital status, national origin, nationality, genetics and health, disability or veteran status.
If you would like assistance with the application process for this position, please contact the recruiter highlighted above who will be happy to help.
br>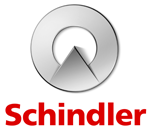 Apply now »