Location: Morristown, NJ, New Jersey, United States 
Job ID: 70520 
We Elevate... You
Our mission is to keep cities and people around the world moving. Since 1874 Schindler has an outstanding reputation for not only elevating buildings, but the well-being of everyone who lives and works in them. Do you have the talent, ambition, and vision to help us elevate tomorrow's world?
 
Find out more about us here - Company Website or LinkedIn
As a leading employer in the urban mobility industry, we are always looking for a diverse group of people who can create exceptional value for our customers.
Join us as a
Associate Quality Claims Engineer
Your Skills
Field Claims Processing:  Review, triage, root cause, and communicate necessary actions to various business units. Relevant quality data are made available and systematic errors are getting resolved on a fast track.
To apply technical elevator knowledge to processing field quality claims, including the following activities:
Check claims for validity, problem definition, and completeness.
To conduct an initial triage of the claim and send it to the right department to further root cause. Follow up on progress.
To validate the root cause, corrective action, and the close by date
To collaborate with multi-disciplinary teams within the company to problem solve
To collaborate with field operations in a customer-oriented manner to obtain additional information, follow-up, and provide containment and claim resolutions.  
Seek out persistent/reoccurring issues and provide known solutions to the field prior to the permanent fix being in place.
Provide immediate containment actions for widespread, high impact issues, or when needed.
Coordinate meetings with different groups
Plan and manage follow-ups on corrective actions
Contribute to Quality Scorecards by delivering claim statistics
Train other employees on the claims management
Your Experience
Bachelors Degree
Six Sigma or equivalent lean process improvement, 5S, Pareto Principle/Analysis, fishbone diagrams, 5 whys, process mapping, value stream mapping, and PDCA activities preferred
Project management
Non-Engineering degree needs 2+ yrs experience in a technical Field role
Engineering degree requires 0-2 yrs in the elevator industry
No degree requires 7 years technical Field experience
Data analysis, Word, Power Point, Excel, Project, Lotus Notes, SAP
Knowledge of elevator and escalator industry products, norms, and codes preferred.
Balances Conceptual and Analytical Thinking
Strong collaborative abilities
Self-Motivated & Detail Oriented with a customer orientation
Strong written & verbal communication skills
Will you join us and elevate tomorrow's World?
We look forward to receiving your complete online application.
At Schindler Group we value inclusion and diversity, and practice equity to create equal opportunities for all. We endeavor that all qualified applicants will receive consideration for employment without regard to age, race, ethnic background, color, religious affiliation, union affiliation, gender, gender identity, sexual orientation, marital status, national origin, nationality, genetics and health, disability or veteran status.
If you would like assistance with the application process for this position, please contact the recruiter highlighted above who will be happy to help.
br>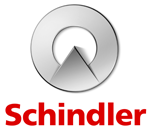 Apply now »