Location: Morristown, NJ, New Jersey, United States 
Job ID: 62403 
We Elevate... You
Our mission is to keep cities and people around the world moving. Since 1874 Schindler has an outstanding reputation for not only elevating buildings, but the well-being of everyone who lives and works in them. Do you have the talent, ambition, and vision to help us elevate tomorrow's world?
 
Find out more about us here - Company Website or LinkedIn
As a leading employer in the urban mobility industry, we are always looking for a diverse group of people who can create exceptional value for our customers.
Join us as a
Senior Category Manager
Your Skills
The Senior Category Manager Indirect Spend (NPMS) will develop, align, and implement several different supply chain strategies to deliver the most cost-effective methods for indirect spend categories as well as regional/local field spend across the SEC organization. Spend under management may include MRO, spare parts, tools, subcontracting (labor & services), Safety, Professional Services, IT, Logistics, Facilities, Technology and Telecommunications, Fleet, Travel, and others may also be in scope as the needs of the business change. A key deliverable of this role is to ensure the creation and/or development of sourcing strategies that enable reduced costs to our internal customers, ensuring that our extended NPMS team delivers value and is able to influence a greater percentage of spend to increase savings and efficiency year over year.

Key responsibilities

Implements global procurement subcategory strategy under consideration of local requirements with the support of Head of NPMS / Indirect Procurement.

Executes supplier interaction, including supplier development, assessment, and audit according to group-wide standard

Act as a subject matter expert for Procurement related activities in the specific category, supporting the deployment of projects related to the UCP strategy (unlocking Customer potential) initiative, Business Service Center and being a member of Schindler's Procurement COE (Center of Excellence).

Coordinates all operational procurement activities, directly manage the systems, processes and procedures governing the procurement of materials and services from the right suppliers, at the right price, quality and delivery requirements to support the business unit/manufacturing locations.

Drafts and monitors appropriate controls to ensure processes and procedures are performed in a compliant manner and develop appropriate dashboards, metrics and measures to identify ongoing areas for improvement across all facets of the procurement operation.  Consolidates and ensures entity data accuracy for category KPIs.

Meet or exceed profit plan goals related to: Cost Savings, NWC, quality, supplier rationalization, OTD, and other agreed objectives.

Communicate effectively to ensure full alignment with Schindler Elevator Corporation's (SEC's) overall strategies.

Works with suppliers and internal teams and acts as escalation point to ensure continuity of supply to support the business unit requirements.

Ensure internal customers are utilizing only fully capable and approved vendors as per policy / work instruction. Challenges status quo in terms of supplier selection to ensure procurement best practices are incorporated into the vendor determination process - supports, trains, and may lead multiple bid processes.

Create a culture of partnership with the entire organization, both field (technicians, supervisors, leadership of all levels) and supporting functions. Effectively explains the need for change, work alongside / collaborate with various members, inspire commitment to the change process, handles setbacks and continuously improve the overall value.

May lead other category managers in the pursuit of value creation.

Guarantee compliance with safety and OSHA-related procedures requirements

Perform other duties as assigned by the either SSO or Supply Chain leadership.

Track and report project-based cost savings. Ensure validation and approval guidelines are met.

Cultivate and promote diverse and sustainable supplier relationships as needed. Work with regional teams to report project based diverse and sustainable sourcing opportunities.

Drives & implements initiatives with regional entities to regulate supplier specifics services or component volume allocations and terms, contract closure, and compliance with SEC IP, security & privacy standards.

 

 

ESSENTIAL FUNCTIONS:

Describe the key responsibilities of the position in order of importance and identify % of time spent on that responsibility.

 

 

 

Analyze data or insights to determine industry and consumer trends – 20%

Devise long-term development strategies for product categories – 20%

Vendor Selection, Management & Contract Negotiation – 20%

Support Sustainability, process control, compliance, continuous improvement - 20%

Manage and track budget / savings forecast – 20%

 
Your Experience
MINIMUM EDUCATION LEVEL:  Indicate the education level and major required:
          NO DEGREE REQUIRED                        HIGH SCHOOL GRADUATE                         ASSOCIATES
          BACHELORS DEGREE                          MASTER'S DEGREE                                    DOCTORATE
    OTHER (Please specify)
Major:   Business & Technology/Management/Engineering           Other: __________or related field__________
OTHER SPECIAL REQUIREMENTS:  Indicate any additional certifications / licenses / specialized experience, such as "Certified Public Accountant" (CPA), "Certified Internal Auditor" (CIA), "Professional in Human Resources" (PHR) etc.

TYPE

REQUIRED

PREFERRED

Expertise in spend mgmt. and derivation of improvement measures

 

 

Procurement Experience

 

                 

Expertise identifying savings and executing savings initiatives

 

 

Facilitator Experience (Change Management)

 

 
 

EXPERIENCE: This section should outline the areas of functional/technical expertise and the years of experience in these areas required by the job.                                                                           

 

 

FUNCTIONAL/TECHNICAL EXPERTISE

# YEARS

 

Data & Analysis – Spreadsheets/Databases/ERP Systems

5

 

 

Contract Management and Analysis

3

 

 

Project Management

3

 

 

Proven experience as category manager or similar role

4

 

 

Solid knowledge of category management principles

3

 

 

An analytical mind with a strategic ability

3

 

 

Excellent communication and people skills field

3

 

 

Travel Requirement

20%

 
Will you join us and elevate tomorrow's World?
We look forward to receiving your complete online application.
For questions, please contact Christopher James Mazzerina, +19733976459
At Schindler Group we value inclusion and diversity, and practice equity to create equal opportunities for all. We endeavor that all qualified applicants will receive consideration for employment without regard to age, race, ethnic background, color, religious affiliation, union affiliation, gender, gender identity, sexual orientation, marital status, national origin, nationality, genetics and health, disability or veteran status.
If you would like assistance with the application process for this position, please contact the recruiter highlighted above who will be happy to help.
br>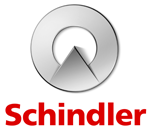 Apply now »