Location: Morristown, NJ, New Jersey, United States 
Requisition ID: 54215 
Schindler stands for mobility. Mobility needs experts.
Join our team in Morristown, NJ.
Founded in Switzerland in 1874, the Schindler Group is a leading global provider of elevators, escalators, and related services. Schindler mobility solutions move one billion people every day all over the world. Behind the company's success are over 60,000 employees in more than 100 countries.
With U.S. Headquarters in Morristown, New Jersey, Schindler Elevator Corporation is the North American operating entity of the Switzerland-based Schindler Group. Schindler is one of the leading global manufacturers of elevators, escalators and moving walks. Schindler employs over 5,000 people in more than 230 locations in North America. The company specializes in latest-technology engineering as well as mechanical and micro-technology products designed and rigorously tested for comfort, efficiency and reliability. Schindler products can be found in many well-known buildings throughout the US, including 4 World Trade Center, the Bank of America Tower and the Marriott Marquis in New York, Cowboys Stadium in Dallas and the Cleveland Clinic in Las Vegas.
Sr Strategic Sourcing Manager
Mobility is the goal
The Senior Strategic Sourcing Manager will develop, align, and implement several different supply chain strategies to deliver the most cost-effective methods for indirect spend categories as well as regional/local field spend across the SEC organization. Spend under management may include field materials, spare parts, tools and/or subcontract labor from suppliers to execute the solutions we promise our customers. Other categories of spend ay be included as needs of the business change.
A key deliverable of this role is to ensure the creation and/or development of sourcing strategies that enable supplier effectiveness with regard to reduced costs for our field offices while  ensuring that our extended field procurement team delivers value and is able to influence a greater percentage of spend to increase savings and efficiency year over year.
Lead cross-functional teams in both the Strategic Sourcing Organization (SSO) and Field Supply Chain Operation organizations.

Act as a subject matter expert for Procurement related activities, supporting the Business Transformation team deploying projects related to the UCP strategy (unlocking Customer potential) and Business Service Centers.

Create a culture of partnership with the field organization (technicians, supervisors, leadership of all levels). Effectively explains the need for change, work alongside / collaborate with various members of the field organization, inspire commitment to the change process, handles setbacks and continuously improve the

overall value.

Meet or exceed profit plan goals related to: Cost Savings, NWC, quality, supplier rationalization, OTD, and other agreed objectives.

Provide input to category management team regarding the unique/specific regional needs during category strategy development.

May lead NPMS sourcing team in the absence of the NPMS Senior Director

Communicate effectively to ensure full alignment with Schindler Elevator Corporation's (SEC's) overall strategies.

 

Works with suppliers and internal teams and acts as escalation point to ensure continuity of supply to support the business unit requirements.

Collaborate with field leadership (Branch Managers, TVPs, AGMs, Large Project Division), etc) to identify and bring forward new/critical products and services that will create a pipeline for category strategies, KPIs for improvement, etc that enable the field to better service customers and their own internal demands.

Ensure branches are utilizing fully capable and approved subcontractors as per policy / work instruction. Challenges local branch supplier selections to ensure procurement best practices are incorporated into the vendor determination process - supports, trains, and may lead multiple bid process for subcontractor bids.

Drafts and monitors appropriate controls to ensure processes and procedures are performed in a compliant manner and develop appropriate dashboards, metrics and measures to identify ongoing areas for improvement across all facets of the procurement operation.

May lead other category managers in the pursuit of value creation.

Coordinates all operational procurement activities, directly manage the systems, processes and procedures governing the procurement of materials from the right suppliers, at the right price, quality and delivery requirements to support the business unit/manufacturing locations.

Guarantee compliance with safety and OSHA-related procedures requirements

Perform other duties as assigned by the either SSO / Supply Chain leadership.

Establishes and maintains effective relationships with suppliers and internal customers.

Track and report project-based cost savings. Ensure validation and approval guidelines are met.

Cultivate and promote diverse supplier relationships as needed. Work with regional teams to report project based diverse sourcing opportunities.

Align procurement metrics with the regional leadership team and communicate regularly with internal customers.

Develop an in-depth understanding of field personnel needs.

Drives & implements initiatives with regional entities to regulate supplier specifics services or component volume allocations and terms, contract closure, and compliance with SEC IP, security & privacy standards.

Ensured all procurement activities have the early involvement of the TPL to maximize negotiation results and maintain compliance with key suppliers

Effective 

maintenance of SAP Parts Catalog Pricing as it relates to supplier relationships and agreements. 
Essential Functions:
Deployment of strategic initiatives for Field Procurement in partnership with transformation team = 20%
Field Ops Purchasing Oversight – 20%
Vendor Selection, Management & Contract Negotiation – 20%
Material Analysis & Strategic Spares Purchasing – 20%
Support Sustainability, process control, compliance, continuous improvement - 20%
Mobility needs you
Bachelor's Degree or higher
 

FUNCTIONAL/TECHNICAL EXPERTISE

# YEARS

Data & Analysis – Spreadsheets/Databases/ERP Systems

5

 

Contract Management and Analysis

3

 

Project Management

3

 

 

Travel Requirement

20%

 
Do you want to move the future with us?
Equal opportunity/Affirmative Action employer.  All qualified applicants will receive consideration for employment without regard to age, race, color, religion, creed, sex, sexual orientation, marital status, gender identity, national origin, citizenship status, disability or protected veteran status.

Schindler is committed to ensuring that our Career Center is accessible to all jobseekers, including individuals with disabilities. If you are having difficulty with the application or the accessibility of this website, please contact Recruiting_Support.US@schindler.com
br>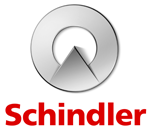 Apply now »