Location: NYC Downtown EI, New York, United States 
Job ID: 66060 
We Elevate... You
Our mission is to keep cities and people around the world moving. Since 1874 Schindler has an outstanding reputation for not only elevating buildings, but the well-being of everyone who lives and works in them. Do you have the talent, ambition, and vision to help us elevate tomorrow's world?
 
Find out more about us here - Company Website or LinkedIn
As a leading employer in the urban mobility industry, we are always looking for a diverse group of people who can create exceptional value for our customers.
Join us as a
Area Service Operations Manager - EI
Your Skills
As part of the Area East EI leadership team this role will be responsible for spearheading service fulfilment related activities within the area.  The role will be the owner (in coordination with the National Ops team and field operations leaders) of the execution of all activities related to the service business (Safety, Profitability, Fulfilment/FQE compliance, Operational Excellence/Efficiency, etc…).  The position reports directly to the Sr. VP Area Operations and is essential that this individual demonstrates executive level presence and can take ownership in commercial related escalations within the area to ensure the highest level of customer satisfaction while minimizing cancellation risks to the portfolio.

•    Work directly with area leadership to ensure effective cost management across all district with a strong focus on labor, material, and expense management to deliver profitability expectations.
•    Takes an active leadership role in the overall safety culture of the area with regards to both employee and public safety by partnering closely with Area FQE/Safety leadership (Job Quality/Safety site activities, Safety Committee engagement).
•    Mentor service supervisors and IUEC employees to ensure proper training and development of talent within the area (Sup/Tech Certification Management).
•    Develop and implement service management strategies within the area with strong emphasis on Fulfilment (CPSI/NC compliance, Warranty Management, PM Fulfilment) and Operational Excellence/Efficiency improvement (GPS/Payroll management, Labor/Capacity Route Planning).
•    Champion the connectivity efforts within the area by becoming an Ahead product expert and holding teams accountable for proactively connecting the portfolio. 
•    Develop a strong partnership with National Service Operations team to ensure SEC level strategy is effectively communicated and deployed within the area.    
 
ACCOUNTABILITY: Direct Impact
Service C1% 
Fulfillment Compliance (FF/CPSI)
Cancellation Rate        
Ahead Connectivity       
 
ORGANIZATIONAL STRUCTURE
Titles of Positions Supervised: No Direct Reports (Support function to TVP, Service GM)
 
Your Experience
Minimum Education Level: Bachelor's Degree
Operational Leadership Experience: Minimum 10 years; Maximum 15 years
Work Experience: 
Multiple years of experience in various assignments within the Company, in the Elevator industry, or in another service-oriented business.   
People management experience 
P&L management experience for an industrial company. 
Our Commitment
•    Competitive salary commensurate with experience
•    Competitive Medical, Dental and Vision Plans - All benefits effective from first day of hire
•    Generous Paid Time Off (All employees start with 3 weeks of vacation which then increases with tenure in addition to sick days, floating holidays and 8 Company Observed Holidays)
•    Tuition Reimbursement (Eligible after 6 months of service)
•    Parental Leave – 100% base pay for 6 consecutive weeks within first year of a child's birth or adoption
•    401k Plan: Eligible and company match and vesting on first day of employment
•    Company Match: 100% on first 4% of employee contributions than 50% on the next 6% of employee Contributions
o    If an employee contributes 10%, Schindler matches 7%
 
Will you join us and elevate tomorrow's World?
We look forward to receiving your complete online application.
For questions, please contact Eric E Martinez, (+1) 973/397-6314
At Schindler Group we value inclusion and diversity, and practice equity to create equal opportunities for all. We endeavor that all qualified applicants will receive consideration for employment without regard to age, race, ethnic background, color, religious affiliation, union affiliation, gender, gender identity, sexual orientation, marital status, national origin, nationality, genetics and health, disability or veteran status.
If you would like assistance with the application process for this position, please contact the recruiter highlighted above who will be happy to help.
br>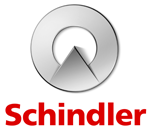 Apply now »