Location: Pittsburgh, PA, Pennsylvania, United States 
Requisition ID: 60899 
Schindler stands for mobility. Mobility needs experts.
Join our team in Pittsburgh, PA.
Founded in Switzerland in 1874, the Schindler Group is a leading global provider of elevators, escalators, and related services. Schindler mobility solutions move one billion people every day all over the world. Behind the company's success are over 60,000 employees in more than 100 countries.
With U.S. Headquarters in Morristown, New Jersey, Schindler Elevator Corporation is the North American operating entity of the Switzerland-based Schindler Group. Schindler is one of the leading global manufacturers of elevators, escalators and moving walks. Schindler employs over 5,000 people in more than 230 locations in North America. The company specializes in latest-technology engineering as well as mechanical and micro-technology products designed and rigorously tested for comfort, efficiency and reliability. Schindler products can be found in many well-known buildings throughout the US, including 4 World Trade Center, the Bank of America Tower and the Marriott Marquis in New York, Cowboys Stadium in Dallas and the Cleveland Clinic in Las Vegas.
Area Ops Manager NI LPD
Mobility is the goal

PRIMARY FUNCTION / POSITION OVERVIEW:
As part of the Area North LPD leadership team this role will be responsible for spearheading operational execution of large projects within the area.  The role will be the owner (in coordination with the National Ops team and Project Management team) of the execution of all activities related successful equipment installation on large projects, to include but not limited to, Safety, Quality, Profitability and Operational Excellence/Efficiency. The position reports directly to the Sr. VP Area Operations and is essential that this individual demonstrates executive level presence and can take ownership in commercial related escalations within the area to ensure the highest level of customer satisfaction while meeting contractual obligations and project budgets. 
ESSENTIAL FUNCTIONS:
Describe the key responsibilities of the position in order of importance and identify % of time spent on that responsibility.
    
 –    Work directly with area leadership and national LPD operations team to ensure effective operational management across all projects with a strong focus on labor, quality and efficiency to deliver on profitability expectations.
–    Takes an active leadership role in the overall safety culture of the area with regards to both employee and public safety by partnering closely with Area FQE/Safety leadership (Job Quality/Safety site activities, Safety Committee engagement).
–    Coordinate manpower requirements with local NI Superintendents and NI Territory Operations manager to ensure that project manpower requirements are met. 
–    Participate in sales efforts for large projects across the area, supporting the local offices and Area Sales Manager to ensure that operational needs are accounted for during the bid process.
–    Partner with Project Managers during the duration of the project to ensure that SEC delivers a best-in-class project/product for customers and end-users. 
–    Work closely with General Contractors, Building Owners, and other trades to coordinate the requirements of our scope, build project schedules and define operational needs prior to mobilization and during the installation. 
–    Develop and execute a business plan in support of the area's LPD financial and non-financial objectives and support the implementation of LPD HQ/Global operations initiatives. 
–    Responsible for recruiting, managing, mentoring, and leading a team of LPD Key Installation Personnel (KIP) and Installation Master Trainers (IMT) by setting and clarifying employee objectives, managing their ongoing performance and continuously developing their skills, all in an effort to drive the LPD team to meet required quality, financial targets/metrics and performance KPIs.
–    Initiate procedures and leadership practices to create a business environment for participative management, maintain high morale of subordinates and demonstrate strong support of Schindler's cultural beliefs and best practices.
–    Engage in pro-active labor relations with local business agents with the support of Schindler's Labor Relations team.
–    Set expectations for Field Technician engagement with the support necessary to provide ongoing training and performance management essential to productivity and quality improvement and ensuring the active participation of all technicians in performance reviews.
–    Provide expert technical knowledge for any project that needs additional oversight or intervention by visiting jobsites and reviewing ongoing project work with the operational team to ensure that projects close-out at the required efficiency and profitability levels avoiding overruns.
–    Ensure team organizes and handles proper inspection and turnover process at project conclusion.
–    Interface with Product Line experts on operational challenges, including but not limited to product issues, CQRs, safety concerns, supply chain. 
ACCOUNTABILITY: Direct Impact

NI C1%         
Installation Efficiency        
Change Order Management        
Factory Storage Fees 

ORGANIZATIONAL STRUCTURE:
TITLES OF POSITIONS SUPERVISED    No Direct Reports (Support function to TVP)
TITLES OF PEER POSITIONS    Area NI Director Operations
NOTE: This position can be seated anywhere from Chicago to Pittsburgh or from Seattle to Minneapolis
Mobility needs you
Minimum Education Level; Bachelor's Degree
Experience: Operational Leadership Experience Minimum 10 years; Maximum 15 years
Do you want to move the future with us?
Equal opportunity/Affirmative Action employer.  All qualified applicants will receive consideration for employment without regard to age, race, color, religion, creed, sex, sexual orientation, marital status, gender identity, national origin, citizenship status, disability or protected veteran status.

Schindler is committed to ensuring that our Career Center is accessible to all jobseekers, including individuals with disabilities. If you are having difficulty with the application or the accessibility of this website, please contact Recruiting_Support.US@schindler.com
br>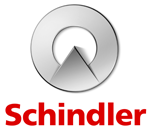 Apply now »