Schindler stands for mobility. Mobility needs experts.
Join our team in Randolph, NJ.
Founded in Switzerland in 1874, the Schindler Group is a leading global provider of elevators, escalators, and related services. Schindler mobility solutions move one billion people every day all over the world. Behind the company's success are over 58,000 employees in more than 100 countries.
With U.S. Headquarters in Morristown, New Jersey, and Canadian Headquarters in Toronto, Ontario, Schindler Elevator Corporation is the North American operating entity of the Switzerland-based Schindler Group. Schindler is one of the leading global manufacturers of elevators, escalators and moving walks. Schindler employs over 5,000 people in more than 230 locations in North America. The company specializes in latest-technology engineering as well as mechanical and micro-technology products designed and rigorously tested for comfort, efficiency and reliability. Schindler products can be found in many well-known buildings throughout Canada, including Scotia Plaza, Bay & Adelaide, World on Yonge, Edmonton Arena, Calgary Airport, and Vancouver Canada Line.
Mobility is the goal
Electrical Engineer Modernization / High Rise
Create design specifications for electrical components

Participate in the definition of elevator system architecture

Responsible for design and documentation of electrical circuitries / electronic components

Responsible of hardware and software integration into the MOD / High Rise Elevator Systems

Responsible for system & component engineering testing and test result reporting

Startup and troubleshoot components and elevator systems

Troubleshoot elevator software and hardware

Propose improvements and support design changes

Work with external partners

Monitor field pilots, collect field data and create field reports

Support the Product Line in resolving field and factory problems

Support Product Line of building up know how

Support the creation of installation and maintenance manuals

Create / change documents like schematics, bill of material, product structure, reports, etc.
Mobility needs you
BS in EE or Equivalent
2 to 5 Years of Experience, R&D Experience Preferred
Experience with a formal Development Process, like RUP
Electrical HW development including component evaluation/selection
Logic and analog circuits including interfacing between them
Power Electronics for Motion Control
Serial Bus Technology and analysis tools (TCP/IP, LON-, CAN-Bus)
Electromechanical Design Experience
Multi-Meter, Oscilloscope and Data Logger Experience
CAD Tool for schematics capture and/or EMD
Testing Experience
CSA / UL Design Standards knowledge
NPFA 70 experience is a must
Elevator Experience including ASME A17.1 is a plus
Interested? Send us your complete application.

www.schindler.com
Equal opportunity/Affirmative Action employer.  All qualified applicants will receive consideration for employment without regard to age, race, color, religion, creed, sex, sexual orientation, marital status, gender identity, national origin, citizenship status, disability or protected veteran status.
Schindler is committed to ensuring that our Career Center is accessible to all jobseekers, including individualswith disabilities. If you have difficulty with the accessibility of this website, please notify the Recruiter contact provided on this popsting.
br>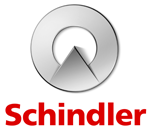 Apply now »