Location: Randolph, NJ, New Jersey, United States 
Job ID: 62469 
We Elevate... You
Our mission is to keep cities and people around the world moving. Since 1874 Schindler has an outstanding reputation for not only elevating buildings, but the well-being of everyone who lives and works in them. Do you have the talent, ambition, and vision to help us elevate tomorrow's world?
 
Find out more about us here - Company Website or LinkedIn
As a leading employer in the urban mobility industry, we are always looking for a diverse group of people who can create exceptional value for our customers.
Join us as a
INTERN - Electrical Engineer R&D (Spring 2023)
Your Skills
Role Description - Electrical Engineer R&D Internship:
Interns will gain a working knowledge of basic EE principles and theory and have the desire to apply theory in a practical environment.  Interns will become familiar with electronic components and schematics.  Interns will learn about testing and validation by working with our teams.  They will develop their problem-solving abilities by assisting with troubleshooting.  They will learn about the design of systems from concept to industrialization to the implementation in the field.  The Interns will support with problem solving and troubleshooting technical issues.  There will be weekly or bi-weekly meetings between the intern and the manager to discuss progress, assignments, and share ideas.  There will also be a presentation at the end of the internship to summarize the accomplishments during the term.
Responsibilities:
Support Testing setup
Prototype building support
Electrical drawing and schematic analysis and support
Review and mark-up electrical assembly drawings
Component level testing
Brainstorm innovative ideas to solve technical problems
Packaging and wire routing
Printed Circuit Board analysis
Updating/Reviewing Installation Methods for Products
Updating/Creating drawings and Parts Lists for Manufacturing
Learning NEC electrical guidelines for design updates
Applying motor control theory
Digital signal processing and control
Your Experience
Required Skills:
Experience with Digital Multimeter, Oscilloscope
Hands-On working with wiring circuits
Understanding Schematic drawings
Breadboarding, soldering a plus
Ability to manage multiple tasks
Team player
Self-starter
Intern candidate must be a college Junior or Senior (must have at least 50% of their undergrad coursework completed)
***Candidates must reside within commutable distance, as we do not provide living accommodations for the Internship***
Summer internships period: May - August
Fall internships period: Sept - Dec
Spring Internships period: Jan - May
(Team can be flexible with dates depending on candidate/school requirements and dates)
Will you join us and elevate tomorrow's World?
We look forward to receiving your complete online application.
For questions, please contact Pooja Gupta,
At Schindler Group we value inclusion and diversity, and practice equity to create equal opportunities for all. We endeavor that all qualified applicants will receive consideration for employment without regard to age, race, ethnic background, color, religious affiliation, union affiliation, gender, gender identity, sexual orientation, marital status, national origin, nationality, genetics and health, disability or veteran status.
If you would like assistance with the application process for this position, please contact the recruiter highlighted above who will be happy to help.
br>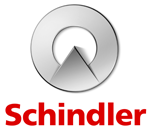 Apply now »