Location: Seattle, WA, Washington, United States 
Requisition ID: 60839 
Schindler stands for mobility. Mobility needs experts.
Join our team in Seattle, WA.
Founded in Switzerland in 1874, the Schindler Group is a leading global provider of elevators, escalators, and related services. Schindler mobility solutions move one billion people every day all over the world. Behind the company's success are over 60,000 employees in more than 100 countries.
With U.S. Headquarters in Morristown, New Jersey, Schindler Elevator Corporation is the North American operating entity of the Switzerland-based Schindler Group. Schindler is one of the leading global manufacturers of elevators, escalators and moving walks. Schindler employs over 5,000 people in more than 230 locations in North America. The company specializes in latest-technology engineering as well as mechanical and micro-technology products designed and rigorously tested for comfort, efficiency and reliability. Schindler products can be found in many well-known buildings throughout the US, including 4 World Trade Center, the Bank of America Tower and the Marriott Marquis in New York, Cowboys Stadium in Dallas and the Cleveland Clinic in Las Vegas.
Field Branch Admin
Mobility is the goal

PRIMARY FUNCTION / POSITION OVERVIEW:
To provide administrative assistance to Field Managers. Areas include purchasing, accounting, personnel relations, office procedures, job scheduling, Best Demonstrated Practice performance evaluation, safety and manpower scheduling
ESSENTIAL FUNCTIONS:
Describe the key responsibilities of the position in order of importance and identify % of time spent on that responsibility.
    
    •    Prepare and process purchase orders, invoices and related paperwork for the purchase of parts, equipment and tools from the outside sources. Assist in tool control, issue, repair and replacement.    
    •    Assemble and track Service Purchase Order activities, assigning order numbers, purchase order numbers and follow-up to billing.    
    •    Expedite shortages of parts and equipment by contacting the Factories Service Center or local suppliers as required. Expedite order changes.    
    •    Coordinates material, manpower and shipments for service, modernization, repair or new construction projects in line with project schedules.    
    •    Analyze manpower and job loading requirements with respect to Best Demonstrated Practice    
    •    Compile and transmit monthly EEO accumulations to Department of Labor and general contractors.  Maintain Workers Compensation files and related OSHA reports. Assist with Region Safety Program, review violations and recommend solutions    
    •    Prepare field payroll for Superintendent's approval.    
    •    Make necessary arrangements with municipal building departments for inspection as required by local ordinance.  Applies for state permits for new installations.    
    •    Ability to Prepare report such as: job tracking reports, SAP reports, etc., as requested or required by department or management and in accordance with Best Demonstrated Practice.    
    •    Perform Administrative tasks such as: copying, filing, compose and type routine correspondence, prepare outgoing mail, including email and faxes, maintain contact/address database information, screen phone call and greet visitors. Responsible for maintaining various files, records, logo, and manuals for Field Operations and Preparation of required reports.    
 
Mobility needs you
Minimum Education Level: Bachelors Degree
Other special requirements: Business School or Secretarial Degree

FUNCTIONAL/TECHNICAL EXPERTISE
1.      Experience supporting middle management and/or department
2.     Experience in an Administrative Assistant or related training in an administrative function 
3  Previous experience with an international company highly desired
4. Intermediate knowledge of MS Office (i.e., Word, Excel, PowerPoint)    
 
Do you want to move the future with us?
Equal opportunity/Affirmative Action employer.  All qualified applicants will receive consideration for employment without regard to age, race, color, religion, creed, sex, sexual orientation, marital status, gender identity, national origin, citizenship status, disability or protected veteran status.

Schindler is committed to ensuring that our Career Center is accessible to all jobseekers, including individuals with disabilities. If you are having difficulty with the application or the accessibility of this website, please contact Recruiting_Support.US@schindler.com
br>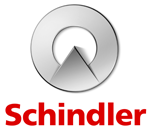 Apply now »