Location: Seattle, WA, Washington, United States 
Requisition ID: 61356 
Schindler stands for mobility. Mobility needs experts.
Join our team in Seattle, WA.
Founded in Switzerland in 1874, the Schindler Group is a leading global provider of elevators, escalators, and related services. Schindler mobility solutions move one billion people every day all over the world. Behind the company's success are over 60,000 employees in more than 100 countries.
With U.S. Headquarters in Morristown, New Jersey, Schindler Elevator Corporation is the North American operating entity of the Switzerland-based Schindler Group. Schindler is one of the leading global manufacturers of elevators, escalators and moving walks. Schindler employs over 5,000 people in more than 230 locations in North America. The company specializes in latest-technology engineering as well as mechanical and micro-technology products designed and rigorously tested for comfort, efficiency and reliability. Schindler products can be found in many well-known buildings throughout the US, including 4 World Trade Center, the Bank of America Tower and the Marriott Marquis in New York, Cowboys Stadium in Dallas and the Cleveland Clinic in Las Vegas.
Service Operations Manager
Mobility is the goal
The Service Operations Manager should provide management of the company's activities and functions relating to the ongoing repair, maintenance and retention of all products existing within our portfolio as well as partnering as necessary with the General Manager - Service to support any acquisition and recovery efforts for units outside our portfolio within an assigned geographic span. This work is to be fulfilled in a manner that achieves customer satisfaction as well as the strategic business objectives of the region.
 
•    Execute the territory operations business plan in support of the region's financial and non-financial objectives and support the implementation of territory operations initiatives.
 
•    Develop a recommended operational budget in partnership with the General Manager – Service and manage expenditures within approved specifications for time and materials and other fixed assets including parts inventory, company tools and vehicles for the most cost-effective results.
 
•    Develop and coordinate the implementation of operational BDPs for service delivery cost improvement goals on each initiative.
 
•    Responsible for managing operational budget via appropriate asset management measures and proper billing procedures.
 
•    Develop and maintain strong commercial relationships with key customers and influential industry consultants through personal contact and staff assignments.
 
•    Ensure process adherence to a strong customer excellence plan designed to deliver high quality service and grow loyalty with customers.
 
•    Responsible for managing, mentoring and leading a team of Field Superintendents and Project Managers by setting and clarifying employee objectives, managing their ongoing performance and continuously developing their skills, all in an effort to drive the service team to meet required financial targets/metrics and performance KPIs.
 
•    Responsible for the hire and onboarding of new Service Superintendents and Project Managers.
 
•    Establish procedures and leadership practices to create a business environment for participative management, maintain high morale of subordinates and demonstrate strong support of Schindler's cultural beliefs and best practices.
 
•    Engage in pro-active labor relations with local business agents with the support of Schindler's Labor Relations team.
 
•    Set expectations for Field Technician engagement and provide Superintendents with the support necessary to provide ongoing training and performance management essential to productivity and quality improvement and ensuring the active participation of all technicians in performance reviews.
 
•    Advise Superintendents on manpower movement, particularly specialists, including but not limited to adjusters, hydraulic mechanics, escalator mechanics.
 
•    Ensure all required service operations meetings are effective.  Lead meetings where appropriate.
 
•    Provide expert technical knowledge for any project that needs additional oversight or intervention.
 
•    Interface with Product Line experts on operational challenges, including but not limited to product issues, safety concerns, parts fulfillment.
 
•    Ensure coordination of personnel and product safety responsibilities in partnership with Field Quality Excellence organization including driving personnel safety training and process adherence and the execution of proper technical training and equipment testing.
 
Mobility needs you

Education:
•    BA/BS Business / Management / Engineering
•    Possess overall knowledge of product and product application; service techniques and procedures; ability to understand financial statements; legal awareness to contract terms and conditions.
 
Work Experience:
•    Multiple years of experience in various assignments within the Company, in the Elevator industry, or in another service-oriented business. 
•    People management experience
•    P&L management experience for an industrial company.
 
Do you want to move the future with us?
Equal opportunity/Affirmative Action employer.  All qualified applicants will receive consideration for employment without regard to age, race, color, religion, creed, sex, sexual orientation, marital status, gender identity, national origin, citizenship status, disability or protected veteran status.

Schindler is committed to ensuring that our Career Center is accessible to all jobseekers, including individuals with disabilities. If you are having difficulty with the application or the accessibility of this website, please contact Recruiting_Support.US@schindler.com
br>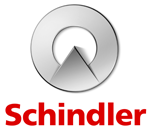 Apply now »