Location: Zaragoza, Zaragoza, Spain 
Requisition ID: 62896 
Schindler stands for mobility. Mobility needs experts.
Join our team in Zaragoza.
Founded in Switzerland in 1874, the Schindler Group is a leading global provider of elevators, escalators, and related services. Schindler mobility solutions move one billion people every day all over the world. Behind the company's success are over 60,000 employees in more than 100 countries.
The presence of Schindler in Spain dates back to 1946, the year in which Giesa began manufacturing under the group's licence. In 1986, Schindler groups Giesa and the rest of Spanish companies in which he had interest. Since 1992, it operates under the denomination of Schindler S. A Schindler maintains in Spain a large park of elevators and escalators, with a workforce of more than 2,500 people, of which approximately 1,800 are assigned to the assembly and maintenance area.
Cyber Threat Intelligence Analyst
Mobility is the goal
 As a Cyber Threat Intelligence Analyst, you report to the Cyber Threat Intelligence Team Leader function within the Security Operation Center and you will use your technical experience, to profile new and emerging threats to Schindler's IT landscape.
You will be working with a team of people striving for excellence, with an open, inclusive, and supportive culture where to value your expertise and the autonomy, through the knowledge exchange and forward thinking mindset.
You will monitor third party security related tool, websites, forums, and communities for actionable intelligence in a continously changing environment.
You will identify, monitor, assess, and counter the threat posed by cyber actors against Schindler's information systems and provide assessments, tactical analysis and advice for operations. Additionaly you will apply your technical knowledge to solving complex intelligence problems, produce short-term and long-term written assessments, and brief Schindler's IT leadership enabling their correct decission taking.
Key responsibility:
As part of your role, you will use your technical experience, to profile new and emerging threats to Schindler's IT landscape and you will identify, monitor, assess, and counter the threat posed by cyber actors against Schindler's information systems. 
- You will develop reports using data hosted in multiple sources, correlate the available information, and communicate clearly to management and other team members, additionally You will create intelligence in support to vulnerability and penetration testing, and improve these processes based on feedback and business needs.                                                        
- You will identify potential security exposures that may currently exist or may pose a potential future threat to Schindler as well as propose solutions for remediation and you will ensure management is notified of such events with actionable information.                                           
 - You will be responsible to administrate and improve the threat intelligence platform that will provide the actionable information including the creation and definition of CTI Alers and use cases.
 - You will evaluate and leverage open and closed-source cyber threat intelligence data feeds including the evaluation of new market technologies and threat intelligence platforms including public security rating and TIPs.                      
Mobility needs you
-4 Year Degree Information Technology, Telecommunications, Computer Science or Security 
- Preferred key industry certifications such as CEH, CISSP, or CISA, GIAC Cyber Threat Intelligence
-  Experience in Cyber and Information Security                                                  
- Preferred experience in threat intelligence, vulnerability assement or penetration testing                                               
- Good understanding of attack methodologies, tools, common frameworks such as MITRE ATT&CK                                     
- Good knowledge of security operations and incident response technologies and methodologies                                                       
- Experience with API integrations and developments.     
- Ability to work in a fast-paced environment                                                                   
- Excellent verbal and written skills; ability to analyse and summarize complex information both in written and verbal                                                                   
- Strong problem-solving and analytical skills                                                                 
- Excellent interpersonal skills                                                                
- High energy level, "can-do" attitude, strong business acumen, passion for agile delivery   
- ENGLISH: C1 (Advanced)                  
Do you want to move the future with us?
Are you interested? Send us your complete application.

Beatriz Perez
(+34) 916576078x16078
www.schindler.es
At Schindler Group we value inclusion and diversity, and practice equity to create equal opportunities for all. We endeavor that all qualified applicants will receive consideration for employment without regard to age, race, ethnic background, color, religious affiliation, union affiliation, gender, gender identity, sexual orientation, marital status, national origin, nationality, genetics and health or disability.
br>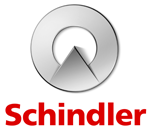 Apply now »