Location: Kaki Bukit, Singapore, Singapore 
Requisition ID: 63859 
Jardine Schindler stands for mobility. Mobility needs experts.
Join our team in Kaki Bukit.
Founded in Switzerland in 1874, the Schindler Group is a leading global provider of elevators, escalators, and related services. Schindler mobility solutions move one billion people every day all over the world. Behind the company's success are over 60,000 employees in more than 100 countries.
Schindler Lifts (S) Pte Ltd was established in 1975, to market Schindler lifts and escalators and to provide after sales maintenance services for its range of products to ensure high service levels for our customers.
Assistant Manager, Design Engineering
Mobility is the goal
The Assistant Manager oversee the design aspects of a construction project on all kinds of lifts and escalators / travellators until construction is complete.
Mobility needs you
- Having input into the tendering process (when the sales team is bididng to win the project.
- Assist the Design Engineering Manager in maintaining a smooth day-to-day operation by ensuring the Layout Engineers perform their daily task efficiently, on time and in accordance with Schindler and International standards and complying to the *Drawing Office Processes".
Drawing Office Process :
Drawing Development
Drawing Change and Administration
Drawing Verification
- Perform layout engineering function in line with international and local standards. Ensure that drawings are compliant to local regulations, local 'Code of Practice' and Group directives.
- Provide technical support to Team when needed.
- Perform and guide Team in calculation and solution for application engineering task according to MDC's released guideline.
- Perform preliminary solution for non-standard design according to MDC's released guideline and/or together with MDC's approval.
- Perform initial calculation/checking/design/advise to support internal team and site installation to speed up the process, optimizing the solution, cost saving and time saving according to the MDC's released guideline.
- To provide training/support for Basic Layout Engineering (BLE) to new Layout Engineer (LE).
- To provide training/support for Application Engineering and calculation to LE following MDC's released guideline.
- Ensure LE to perform Layout Engineering task and Application Engineering task according to the MDC's released guideline.
- Assist the Drawing Office's Manager to apply 4-Eye principle checking for Layout and Application Engineering.
- Responsible as a key person for technical engineering transfer between MDC and inter departmental.
- To manage and develop the potential of the Layout Engineering Team for a training and certification process.
br>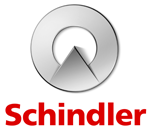 Apply now »