Location: Kaki Bukit, Singapore, Singapore 
Requisition ID: 69676 
Jardine Schindler stands for mobility. Mobility needs experts.
Join our team in Kaki Bukit.
Founded in Switzerland in 1874, the Schindler Group is a leading global provider of elevators, escalators, and related services. Schindler mobility solutions move one billion people every day all over the world. Behind the company's success are over 60,000 employees in more than 100 countries.
Schindler Lifts (S) Pte Ltd was established in 1975, to market Schindler lifts and escalators and to provide after sales maintenance services for its range of products to ensure high service levels for our customers.
Senior Project Engineer
Mobility is the goal
Follow the Project Management Process from award until handover including all statutory requirements and deliverables

Develop comprehensive project plan for multiple projects
Reviews project proposal or plan to determine time frame, funding limitations, procedures for accomplishing project, staffing requirements, and allotment of available resources to various phases of project to ensure project progresses on schedule and within budget.
Coordinate and be involved in pre-& post tender survey for SED/ ordering and pre-con survey on the existing building (applicable to MOD projects only).

Sell variation orders timely to reach financial objectives.

Provide regular project management reports for management during

Work in progress (WIP) review

.

Directs and coordinates activities of project team which includes

attend site meeting, involve in all internal and external inspection / handover of projects for public use with no critical defects and

place order for spare parts via spare parts finder database.

Attend monthly Work in Progress (WIP) meeting with Commercial and EI Finance Controller.

Coordinate daily activities and resolve technical problems internally with factory, Sales Engineering Department, Drawing Office and externally with our suppliers and contractors.

Manage cost and pre-empt / highlight potential cost overrun and late delivery of project.

Ensure compliance to Schindler Organizational Norms, policies, procedures and requirements of the process and quality hold points defined in the work instructions of the Top Range Excellence / Fulfilment Plus process.

Sign off as defined in ON 17100 for major projects, execute all contractual terms to continuously protecting Schindler's financial entitlements.

Demonstrate safety leadership, conduct periodically quality walks, safety walks and safety inspections.

Responsible for the employee and subcontractor safety compliance at project sites and conducting safety walks on regular basis
Mobility needs you
Strong project management skills.

Good planning, analytical and organizational skills.

Financial ability.

Understanding of marketing and market requirements in elevator Business

Elevator modernization knowledge and experience.

Great interpersonal skills and customer-oriented behavior.

Collaborative approach, strong team-working skills and self-motivated

Demonstrate leadership ability.

Desired university / diploma education in Mechanical, Electrical &/or electronics Engineering and Project Management or equivalent.

Familiarity of elevator and escalator products knowledge.

Minimum 4 to 5 years of project management in lifts & escalator (preferred) or other relevant experience.

Good spoken and written English
br>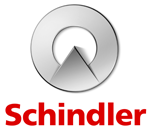 Apply now »