Send me alerts every days
Location: Kuala Lumpur, Kuala Lumpur, Malaysia 
Requisition ID: 26547 
Schindler stands for mobility. Mobility needs experts.
Join our team in Kuala Lumpur.
Founded in Switzerland in 1874, the Schindler Group is a leading global provider of elevators, escalators, and related services. Schindler mobility solutions move one billion people every day all over the world. Behind the company's success are over 60,000 employees in more than 100 countries.
Jardine Schindler Group (JSG) is a joint venture between Jardine Matheson (est.1832) and Schindler Group(est.1874). JSG is specialized in design, engineer, install, maintain and modernize elevators, escalators and moving walkways in Hong Kong, Malaysia, Singapore, Thailand, Indonesia, Taiwan, Vietnam, the Philippines, Macau, Myanmar, Brunei and Cambodia. On average, 100 million people throughout the Asia Pacific regions will be transported by equipment supplied and maintained by JSG on any given day.
Assistant Manager/Manager,Quality Assurance
Mobility is the goal
Management System
Impliment and maintain a well documented quality management system covering all major business processes in line with sector guidelines, as well as ISO9001
Put procedures and tools (including IT tools) for delivery of high quality, hassle free products and services in place
Facilitate common  processes and best practice sharing
Continuous Process Improvement
Impliment business improvement tools and  procedures as required in compliance with the sector directives
Define suitable self assessment system and facilitate regular application
Identify and drive business/business process improvement projects
Promote and train disciplined problem solving methodologies (PSP)
Drive the NCR and CAR systems
Training
Ensure new employees are inducted into the QS
Regularly assess Quality System Knowledge among employees
Regularly identify training needs in relation to QA standards and our policies & procedures
Conduct and report on all QA training
Develop and deliver a QS Training Module
Be a "Champion of the Quality Mind-set, and actively promote quality initiatives and systems within the organization
Operational Excellence Organization
Develop a top performing team
Hold regular appraisals and take action on non-performers as required.
Drive communications and other activities to increase employee motivation
Ensure staff attend all necessary training program so that skills and knowledge are constantly updated
Mobility needs you
Degree in either Engineering or equivalent
Experience in business process and sound in QA management System
Fluent in both written and spoken in English
Strong analytical thinking
Savy Management skills
Strong interpersonal and communication skills
Strong team player
Ability to start work immediately is as a plus
Do you want to move the future with us?
If so, we would like to meet you, and look forward to receiving your complete application documents.
Zulkarnain Ismail
www.jardineschindler.com
br>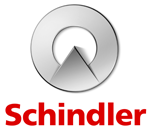 Apply now »