Location: Singapore, Singapore, Singapore 
Requisition ID: 63830 
Jardine Schindler stands for mobility. Mobility needs experts.
Join our team in Singapore.
Founded in Switzerland in 1874, the Schindler Group is a leading global provider of elevators, escalators, and related services. Schindler mobility solutions move one billion people every day all over the world. Behind the company's success are over 60,000 employees in more than 100 countries.
Schindler Lifts (S) Pte Ltd was established in 1975, to market Schindler lifts and escalators and to provide after sales maintenance services for its range of products to ensure high service levels for our customers.
Senior Project Manager
Mobility is the goal
To manage and responsible for project deliverable as per contract requirement and to lead a team of project engineers & supervisors.
Mobility needs you
Developing Budgets
• Overall Profit & Loss accountable for all Projects under his own & his team.
Project Management
• Develop comprehensive project management plan including scheduling, resource planning, capacity planning and ensure quality assurance, safety management, and customer satisfaction throughout the entire duration of the project.
• Manage project scope and changes
• Demonstrate a functional acumen to support how solutions will address client goals while maintaining alignment with industry best practices
• Participate and/or drive feasibility studies, vendor selections and proposals for evaluation by appropriate key stakeholders
• Chairs the project management team meetings, monitor & review all projects assigned under his Portfolio bi- weekly to ensure project is progressing in line with the agreed timelines.
• Effective project management follow-up to ensure a smooth and timely communication with all parties involved and the representatives of the customer.
• Prepare estimates and detailed project plan for all phases of the project such as Work in Progress (WIP) review to Management Team. Internally review all their teams WIP reports to ensure transparency, accuracy and authenticity of reports.
• Monthly review with team for his and his team jobs on Networking capital and to work closely with CA and Customer QS for all Payment collection of his portfolio projects on time.
• Sell variation orders to reach financial objectives. Drive the team in identifying opportunities and supporting them with value Engineering with substantiation of customer meetings to finalize variations • Assist in dispute, negotiation, arbitration or litigation, as needed
• Follow the process-oriented Project Management from award until handover including all statutory requirement and deliverables.
• Ensure compliance to Schindler Organizational Norms, policies, procedures and requirement of the processes and quality hold points defined in the work instructions (WI). • Sign off as defined in ON 17100 for projects, execute all contractual terms to continuously protecting Schindler's financial entitlement.
Management
• Understand interdependencies between technology, operations and business needs.
• Provide status reporting regarding project milestones, deliverable, dependencies, risks, and issues, communicating across leadership
• Extensive understanding of project and program management principles, methods and techniques
• Continue professional development to keep abreast of emerging technologies, methods and best practices to be able to review/ build and implement processes
Process Improvement
• To be the Role Model of Safety Process implementation on site and ensure safety Metrix for self and team is reviewed monthly to ensure there is zero tolerance on Metrix achievement.
• Conduct quarterly review on Customer Excellence score for his and teams and ensure CX scores are consistently maintained and review on detractor list and the flaws are attended in all further operations.
• Conduct monthly Quality Review with the team to review and analyze the Schindler Quality Installation Process and ensure it is properly followed on site and record best practices and improvements on monthly minutes.
• Act as an internal quality control check for the project
• Manage ongoing quality control and participate in quality issue resolution
• Conduct a monthly review on projects hand over to ensure compliance to CBR6 and understand the performance of the lifts after handover and take actions to improve in future handover if required.
• Participate in establishing practices, templates, tools for continuous process improvement.
Communication
• Work closely with support function such as PLW, Drawing SED etc to ensure there is two-way flow of details & communication to get full support on operations of his Portfolio execution.
• Build and maintain relationships by engaging business leaders to establish credibility, solve problems, build consensus and achieve objectives Planning
• Prepare estimates and detailed project plan for all phases of the project.
• Procure adequate resources to achieve project objectives in planned timeframes.
Coaching
• Provide on-site leadership for project team by building and motivating team members to meet project goals, adhering to their responsibilities and project milestones
• Lead and assign adequate authorities and responsibilities to the project team.
• Guide, Train & Coach the Project Engineers and Supervisors on identified gaps and supporting and developing for improvement within agreed time Supervision
• To Support Project Engineer as first escalation with external customers and internal stakeholders
• Provide sufficient support to subordinates for efficiency excellence on project management, customer complaints and feedback.
• Monitor, track and control outcomes to resolve issues, conflicts, dependencies and critical path deliverables
Performance Management
• Monitor staff performance and complete performance reviews.
• Be involved and work on staff development.
Leadership
• Attract, retain, and develop employees, Vendors & Subcontractors to meet project needs.
• Contributes and leads various strategic actions across the new installations department
• Set and continually manage project and program expectations while delegating and managing deliverable with team members and stakeholders
• Able to uphold and take strict actions as per Company Policy in case of violation of any core values, process violation without any prejudices and differences
br>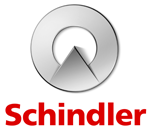 Apply now »