Send me alerts every days
Location: Singapore, Singapore, Singapore
Requisition ID: 29506
Schindler stands for mobility. Mobility needs experts.
Join our team in Singapore.
Founded in Switzerland in 1874, the Schindler Group is a leading global provider of elevators, escalators, and related services. Schindler mobility solutions move one billion people every day all over the world. Behind the company's success are over 60,000 employees in more than 100 countries.
Schindler Lifts (S) Pte Ltd was established in 1975, to market Schindler lifts and escalators and to provide after sales maintenance services for its range of products to ensure high service levels for our customers.
Service Manager, Existing Installation
Mobility is the goal
Mobility is the goal
The Service Manager will be responsible for the Elevator or Escalator Maintenance Service business within the designated area.  He / She will manage all resources in line with Schindler values and policies to sustainably develop the Service business by exceeding customer expectations.
Safety – Goal: Zero Workplace & Passenger Injury
Actively implement, drive, promote, monitor and manage safety in compliance with Schindler Corporate and Schindler Singapore directives and guidelines (Employee Safety & Product Safety) as well as employment legislation.
Ensure compliance with Incident reporting guidelines of any major Equipment failures, Product Safety Incidents and/or Near misses on site according to company procedures and legislation.
Ensure compliance in required quantity/quality of toolbox talks/safety walks/ safety inspections.
Manage the timely completion of Periodic Safety Inspections and any corrective actions to strictly ensure Schindler's high product safety level.
EI Volume Growth & Profitability – Goal: Meet yearly target
Manage all business activities in the designated area within budget to ensure reliability, costs and profitability meet the yearly target. Work together with EI Service Contract Manager to
ensure the timely conversion of all equipment from Free Maintenance to paying portfolio
the successful renewal of Maintenance contracts with price increase where necessary to leverage increases in labour and material cost
Recover lost Maintenance contracts from the market
Work together with Repair Sales Representative to Ensure all possible traditional and non-traditional repair and upgrade opportunities are advised to the customer, followed-up until successful sales and implementation
Plan and optimize the staffing needs in the designated area, including route organization and workload allocation to continuously improve fulfilment effectivity and efficiency
Customer Satisfaction – Goal: Be preferred Elevator Service Provider
Develop and maintain Relationship with Customers to understand their needs and expectations and solve any arising issues to ensure highest customer satisfaction
Conduct periodic inspections to ensure fulfilment and customer satisfaction
Maintenance Fulfilment and Quality improvement: Improve MTBC & Portfolio Quality
Actively drive systematic Breakdown reduction program in coordination with Technical Department and EI Technical Team to continuously improve Portfolio reliability and performance and improve maintenance efficiency
Schedule & ensure correct and timely implementation of the required actions of FI / LPCA (Field Information / Logistic Pipeline Corrective Action) as per instruction from Head office
People Development – Goal: "Schindler technical skills best in the Industry"
Actively drive the technical and non-technical development of Service team

to ensure all work is conducted according to established procedures and work instructions to enlighten the customer

Close gaps and develop competency of the service team.
Mobility needs you
Minimum 5 years' experience in the Service industry, preferably of industrial / engineering goods
University education, preferably with engineering background
Financial understanding
Safety
Customer Satisfaction
EI Volume Growth (Operating Revenue, Sales)
Profitability (Labour & Material)
Reliability and Maintenance Quality Indicators
Technical Certification / Development of Service Staff
Customer Orientation
High commitment and active support to Safety
Integrity
Visible Leadership
Commitment to People Development
Do you want to move the future with us?
If so, we would like to meet you, and look forward to receiving your complete application documents.
Clara Chua
[[recruit.sls@sg.schindler.com]]
www.schindler.com
br>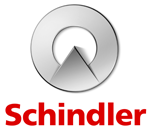 Apply now »