Send me alerts every days
Location: Taipei, Taipei, Taiwan 
Requisition ID: 18196 
Jardine Schindler stands for mobility. Mobility needs experts.
Join our team in Taipei.
Founded in Switzerland in 1874, the Schindler Group is a leading global provider of elevators, escalators, and related services. Schindler mobility solutions move one billion people every day all over the world. Behind the company's success are over 60,000 employees in more than 100 countries.
Jardine Schindler Group is a joint venture between Jardine Group and Schindler Group, which combines the business experience of two groups for more than 300 years, regional professional and excellent engineering experience.
Headquarter is located in Hong Kong, offices in Taiwan, Singapore, Hong Kong, Malaysia, Thailand, Indonesia, Philippines, Brunei, Cambodia, Myanmar and Vietnam provide design, installation and maintenance of local elevators, escalators and moving walkways and moderisation services.
Jardine Schindler Group has more than 3,000 employees, fromthe design planning to the installation of the project management, to provide the most professional services; the main business is divided into two departments: the new installation - the new entrances of the planning and installation business; existing installation and the business of moderisation.
In Taiwan, apart from Jardine Schinder, other prminent subsidiaries / affiliates include IKEA, Prizza Hut, Wellcome, Jason's Marketplace, Mandarin Oriental Hotel, Jardine Lloyd Thompson , Jardine Shipping and Gammon Construction etc.
NIF Manager
Mobility is the goal
Plan, manage and control the installation operations in accordance with Schindler policies and local regulations
Manage the installation process and ensure that the installation targets are achieved with high quality and efficiency
Lead project managers and project engineers in execution of project management from the project commencement to the final handover to customer and EI
Ensure relationship with customers are stable and constructive
Establish the process for training and development of competent installation teams and drive timely completions to improve customer satisfaction and profitability
Responsible for field related claims
Team up with JSG and other departments to provide necessary reports and action plans
Support in implementing safety measures and initiatives
Supervise the compliance of safety of all NI-F fitters and subcontractors
Prepare budget and rough plan inputs, and conduct operational analysis of results and deviations and establish actions to close variances
Perform benchmarking exercises at OC level to identify BDPs in installation processes
Control project quality and meet SAIS thru whole process till handover to client
Manage product related quality issues
Mobility needs you
Diploma or above in Engineering discipline in Project and Management
At least 3 years practical site experience and technical knowledge
At least 8 years experience in NI business or project management in depth understanding of Schindler products technically
Liaise with TQM, EI & Sales Engineering Departments to accommodate local design to comply with Schindler Norm
Fluent in English and Chinese
Can work under pressure and with flexibility
Good analytical and planning skill
Do you want to move the future with us?
If so, we would like to meet you, and look forward to receiving your complete application documents.
Shan Lan Wang
shan.lan.wang@schindler.com
www.jardineschindler.com
br>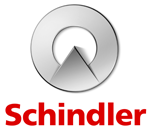 Apply now »