Location: Örebro, Sweden, Sweden 
Requisition ID: 54866 
Schindler stands for mobility. Mobility needs experts.
Join our team in Örebro.
Founded in Switzerland in 1874, the Schindler Group is a leading global provider of elevators, escalators, and related services. Schindler mobility solutions move one billion people every day all over the world. Behind the company's success are over 60,000 employees in more than 100 countries.
Schindler Ltd (UK) was established in 1960. We believe that excellence in safety, quality and customer service is key to our long term success. We provide safe and reliable lift, escalator and related products whilst putting the customer at the heart of everything we do.
Servicetekniker Örebro
Mobility is the objective
Till vårt affärsområde Eftermarknad, distrikt Örebro söker vi en Servicetekniker
Ditt nya jobb innebär service och reparation av hissar, portar och rulltrappor främst i verksamhetsområdet Örebro med omnejd. Du erbjuds ett tekniskt utmanande och självständigt arbete i en miljö med internationell prägel och goda möjligheter till både professionell och personlig utveckling. Arbetet innebär en hel del kundkontakt.
Vi söker dig som är gediget tekniskt intresserad och kunnig och som förstår att våra kunder är vår viktigaste tillgång. Du är duktig på att prioritera och planera ditt arbete, du har en god förmåga och vana vid att arbeta självständigt, där du tar egna initiativ och på egen hand skapar struktur bland flera arbetsuppgifter. Du har även en förmåga att snabbt ändra inriktning när arbetsuppgifterna så kräver men utan att tappa fokus på slutresultatet. Du är en social och säljande personlighet vilket för oss innebär att du är positiv och utåtriktad, trivs med kundkontakt och när det är mycket "på gång" samtidigt.
Mobility needs you
Vi tror att du har
utbildning från gymnasieprogram med teknisk, gärna el- och/eller byggteknisk, inriktning eller motsvarande och behärskar svenska och engelska i såväl tal som skrift, samt har körkort för personbil. Några års erfarenhet av hiss, elektromekanik eller liknande, vana att möta kunder och grundläggande datorvana med PC och handdator är meriterande. I denna rekrytering kommer vi att lägga stor vikt vid personlig lämplighet.
Kontaktperson och ansökan
För mer information och frågor om tjänsten kontakta Distriktschef Mathias Falk matthias.falk@schindler.com alternativt HRSupport Linn Gauffin hrsupport.se@schindler.com .
Din ansökan med meritförteckning registrerar du på vår hemsida www.schindler.se så snart som möjligt. Urval sker löpande och tjänsten kan komma att tillsättas före sista ansökningsdatum.
Vi är ett företag som anser att mångfald leder till ökad produktivitet, högre innovation, bättre beslutsfattande, och högre medarbetarnöjdhet och mindre personalomsättning.
Vi kommer att lägga stor vikt vid personlig lämplighet.
Denna rekrytering görs internt och vi avböjer vänligast samtal från bemannings- och rekryteringsfirmor.
Ansökningar tas enbart emot via vårat rekryteringssystem. Ansökningar via mail kommer inte att tas i beaktande.
What else should you know?
Do you want to move the future with us?
If so, we would like to meet you, and look forward to receiving your complete application documents.
Linn Gauffin
(+46) 86224000
www.schindler.com
Equal opportunity/Affirmative Action employer.  All qualified applicants will receive consideration for employment without regard to race, color, religion, sex, sexual orientation, gender identity, national origin, disability or protected veteran status.
Schindler is committed to ensuring that our Career Center is accessible to all jobseekers, including individuals with disabilities. If you have difficulty with the accessibility of this website, please notify the Recruiter contact provided on the job posting.
br>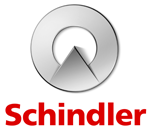 Apply now »