Location: Addlestone, England, United Kingdom 
Job ID: 71423 
We Elevate... You
Join Schindler and help us elevate our world: Use your skills to allow megacities to grow. With our elevators and escalators, we keep the urban world moving.
 
Since 1874 Schindler has been a Citymaker with a proud reputation for elevating not only buildings, but the well-being of everyone who lives and works in them. People, passion, and innovation are the pillars of our success.
Schindler is one of the world's leading suppliers of elevators, escalators and moving walkways. We employ talented individuals in over 100 countries worldwide to design, develop, install, maintain and modernise the mobility systems that keep the world's urban population on the move. We offer a dynamic, forward-looking work environment that enables our employees to innovate and excel in their chosen fields.
Join us as a
Quantity Surveyor, Post Contract Award
We have an opportunity for a Quantity Surveyor with Contract and Project Delivery Experience to join our commercial organisation and be based in either our Addlestone, Coventry, Warrington, or Bathgate Offices. They will provide commercial support for the new and existing installation operations teams. This role plays a crucial part in achieving our financial performance targets (revenue, margin and cashflow; and variations) by working closely with operations to ensure financial success and efficiency of our project/service contracts; while adhering to agreed contractual terms and conditions, industry standards and regulations as well as our internal fulfilment processes.
The succesful candidate will work closely with Pre-Contract Commercial teams for successful tender handover and also ensuring lessons learnt are captured and lopped back into the bidding process for continuous improvement. The role is an excellent chance for you to expand your existing skills in a large, global organisation within a territory that gets a lot of attention from the Europe Zone it reports into, as well as the Group Top Management
Duties & Responsibilites:
Ability to manage, negotiate and execute customer and sub-contract documents including but not limited to the following: 

All forms of contract, including standard forms and short forms of contract 

Embedding bonds, warranties, vesting, insurance and other agreements 

Sourcing and negotiating warranties 

Implementing escrow agreements and negotiating advance payments 

Contract negotiation of off-site activities, building on pre-contract discussions/negotiations/agreements 

Commercially reviewing and negotiating legal documents as required not covered by pre-contract team 

Administer and manage contracts, ensuring all parties fulfil their contractual obligations. 

Handle Variations, Claims (including ours, customers', suppliers' perspective), and Disputes efficiently and professionally to protect the interests of the company 

Responsible for commercial negotiations with customers, accountable for all commercial communications both internally and externally at project stage, including EWN's (Early Warning Notices). 

Assist in the management and documentation of the snagging and handover process to secure the company's final account position. 

Managing contract change effectively, ensuring that projects remain within governance and adopts best practice  

Operational Performance Optimisation and Value Enterprise Focus 

Collaborate with operations to optimise financial results while maintaining quality and safety 

Administering a variety of contracts in accordance with project objectives and policies 

Collaborating with client and contractor teams to manage the delivery of project deliverables, KPIs, and objectives, including programme performance, cost control, and value engineering  

Assist the Project Manager in proactively managing profit, WIP (billing opportunities) and cash  

Supporting with project cost monitoring, forecasting, and producing reliable cost projections, and reporting to completion in line with budget (original cost estimate) 

Work with project managers to foresee project overruns and propose cost-saving measures without compromising on quality 

Reviewing costs to ensure they are reconciled to chargeable revenues, together with addressing any shortfall through agreed commercial "bridging" strategies   

Acquiring a good understanding of the scope of works to ensure variations are identified and monetized for Schindler and managing the variation process to ensure the company position is secured financially and contractually.  

Lead on the preparation, submission, and agreement of interim application for payment / variation orders / dayworks / provisional sums and ensure cash is received by working closely with Credit Control teams 

Prepare, submit, and agree final accounts, including subcontractors accounts and ensure receipt of cash through to issue of final certificate 

The collection of retention amounts and final account statements. 

Issue of all contractual notices throughout the projects to secure the company position and that of any subcontractors, including assisting in the preparation and/or defence of any claims 

Maintain accurate contract files for all correspondence and other related contractual documentation, including transfer to company archive after issue of final certificate 

Securing the best contractual position for Schindler, whilst at same time working with operational leaders to ensure fulfilment, retention / renewal of contracts   

To support other activities as required by the pre-contract commercial team from time to time 

Working closely with operations, identify potential risks related to costs, contractual matters, and procurement. Developing mitigation strategies with operations and monitor their implementation throughout the project's lifecycle 

Managing commercial risk and opportunities register,to ensure that contractual risk is minimised, mitigated, and opportunities maximised 

Working with Pre-Contract Commercial Business Partners and Sales to ensure actual risk/opportunity and costing information is fed back into the sales bidding / tendering process 

Strategy, Continuous Improvement and Leadership 

Engaging with pre-contract commercial teams to obtain commercial, pricing and risk/opportunity strategies identified during bidding stage that will support successful delivery 

Assist in the on-going development of processes and systems to maximise efficiency and effectiveness of commercial support  

Ensuring continuous improvement in the commercial process, by developing end to end processes with pre-contract commercial / sales teams, and the operational finance teams 

Effective collaboration with multiple departments within Schindler throughout the project cycle 

Liaising with Supply Chain team to support development of supplier frameworks, to deliver quality cost targets 

Health & Safety and Administrative Support 

Provide full transparency and data required for external and internal auditors 

Compliance with Company Health & Safety requirements and set a personal example of safe behaviour 

Contributution to the Company safety objectives, where necessary by maintaining/monitoring current safety systems under their direct control and implementing agreed changes (where applicable) to Schindler Ltd occupational health and safety management system 
Candidate Requirements:
Ability to balance the longer-term strategic goals with the short-term business performance. 

Performance and results orientated 

Strong presentation, negotiation and influencing skills 

Outstanding communication skills, with customer service etiquette  

Leadership skills to positively influence peers and others 

Excellent time management, planning and analytical skills, with a strong attention to detail 

Ability to prioritise workload effectively, and working with attention to detail 

Strong business acumen and negotiation capability, ability to solve complex issues, exercise sound judgement and the ability to make decisions based on accurate and timely analysis 

Ambition (both technical and leadership) – the opportunity has significant career growth potential both locally and internationally 

Focused, Versatile, Driven and Committed 

Good interpersonal skills/ team player  

Great Attitude (Can Do) and problem-solving skills 

Strong analytical and organizational skills. 

Ability to multi-task and perform under pressure 

successful candidate will be passionate about delivery and performance optimisation, managing risks and opportunities and will have strong contract knowledge. There is a significant amount of interaction with key stakeholders across the business, so strong and clear communication (verbal and written) is a must.  

Other requirements for the successful individual include: 

Proven track record of operational QS know-how within the Construction industry managing multiple multi-million-pound projects and service contracts to successful completion  

Technical expert, role holder will be educated to at least BSc or equivalent full technical standard. 

A recognised qualification in Quantity Surveying  

Demonstrate experience of estimating project costs, and presenting high quality tender documents to customers 

Demonstrate experience of managing Health & Safety compliance including CDM requirements 

Preferably a minimum of 5 years' experience operating at a senior level within the commercial environment in the building construction and/or maintenance industry. 

Knowledge of key Pre-construction procedures, e.g., Procurement, Planning and Contracts. 

Demonstrate IT literacy capability including full literacy with Microsoft Office suite 
Can You Elevate Us?
Be part of a highly driven organisation where high performance connects people and is a vital part of achieving strong business results. Send us your application.
At Schindler Group we value inclusion and diversity, and practise equity to create equal opportunities for all. We endeavour that all qualified applicants will receive consideration for employment without regard to age, race, ethnic background, colour, religious affiliation, union affiliation, gender, gender identity, sexual orientation, marital status, national origin, nationality, genetics and health or disability.
br>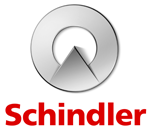 Apply now »