Location: Ash, England, United Kingdom 
Job ID: 64802 
We Elevate... You
Join Schindler and help us elevate our world: Use your skills to allow megacities to grow. With our elevators and escalators, we keep the urban world moving.
 
Since 1874 Schindler has been a Citymaker with a proud reputation for elevating not only buildings, but the well-being of everyone who lives and works in them. People, passion, and innovation are the pillars of our success.
Schindler is one of the world's leading suppliers of elevators, escalators and moving walkways. We employ talented individuals in over 100 countries worldwide to design, develop, install, maintain and modernise the mobility systems that keep the world's urban population on the move. We offer a dynamic, forward-looking work environment that enables our employees to innovate and excel in their chosen fields.
Join us as a
Escalator Engineer (Nights)
Main Purpose of the Job
To carry out planned preventative maintenance regimes as determined by the contract terms to on portfolio escalator equipment. Completion of Schindler safety inspections and closure of any open non conformity to current legislation or standards. Improvement of equipment condition to improve the time between technical call-backs and reduce escalator equipment downtime. Works will also include minor repair work and the lifecycle replacement of components. Adherence to all company safety and conduct procedures, maintenance and repairs.
Main Responsibilities
Carry out routine servicing of escalator equipment, including minor repair work and the routine replacement of components and in accordance with approved company procedures (PPE, PDA, 2+ etc).
To rectify and reduce faults on escalator equipment in cases of breakdown and check to confirm correct functioning.
Checking the lift function as part of maintenance, checks to include, speed, motor start/stop, weight, noise temperature and power supply using approved company issued tooling and protective equipment.
Carry out the routine inspection, adjustment, of escalator installations in accordance with approved procedures.  Reinstate escalator and complete service documentation.
Carrying out fault finding and diagnostic procedures using a range of techniques, technical manuals and appropriate test equipment, restoring equipment to service.  Competence is required to make effective use of written or graphical information.
All employees are required to work in accordance with established Company Occupational Health and Safety policies and procedures to ensure compliance with current UK legal requirements and Schindler Group safety requirements.
Employees must comply with Company Health & Safety requirements and set a personal example of safe behaviour at all times.
Employees will be required to contribute to the Company safety objectives, where necessary by maintaining/monitoring current safety systems under their direct control and implementing agreed changes (where applicable) to Schindler Ltd occupational health and safety management system
2 teams of 2 working nights 19:00 - 07:00 4 on 4 off opposite shifts, plus 2 engineers working single-man during the day shift 07:00 – 19:00 4 on 4 off opposite shifts
br>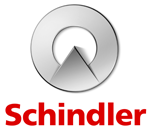 Apply now »