Location: Ash, England, United Kingdom 
Job ID: 69155 
We Elevate... You
Join Schindler and help us elevate our world: Use your skills to allow megacities to grow. With our elevators and escalators, we keep the urban world moving.
 
Since 1874 Schindler has been a Citymaker with a proud reputation for elevating not only buildings, but the well-being of everyone who lives and works in them. People, passion, and innovation are the pillars of our success.
Schindler is one of the world's leading suppliers of elevators, escalators and moving walkways. We employ talented individuals in over 100 countries worldwide to design, develop, install, maintain and modernise the mobility systems that keep the world's urban population on the move. We offer a dynamic, forward-looking work environment that enables our employees to innovate and excel in their chosen fields.
Join us as a
Technical Support Engineer/Tester
We are currently recruiting for a Technical Support Engineer/Tester to join our Team in our Ash Office on a permanent basis to provide support, expert advice and resolution proposals on technical issues in the Service, Modernisation and Installation sections of the Transport Department.The successful candidate will workin conjunction with the Design/Drawing Office to ensure that the electrical designs meet the specification of the Client; testing of newly installed/modernised lifts prior to going into service; service testing, periodic testing, fault-finding on service of intermittent problems equipment. 
Duties & Responsibilities:
Attend internal and site meetings to provide technical advice and explanations 

and provide the best resolutions for technical issues

Test lifts with intermittent faults and advising on resolution, which normally 

includes advising on a part that needs to be fitted, where it can be obtained 

from and an alternative, if it is obsolete

Attend site regularly during installation to capture issues during construction 

and to guide engineers on installing all equipment

Produce pre-test items lists

Compile reports on intermittent faults identified, findings and resolution 

proposals

Carry out formal inspections with Client Inspectors on all aspects of the lift, 

as per test sheets, Schindler SAIS and BS8486

Engage and support EI during the NI to EI handover process

Carry out equipment training of site engineers and Client representatives 

Coordinate with Client Inspectors for witness tests, re-inspections, as 

appropriate

Check and approve amendments to drawing, if circuits have been 

changed on existing equipment

Build and maintain a professional relationship with Client Inspectors

Keep updated with new regulations, technology/lift products

Undertake other agreed relevant tasks that may be required from time to time
Candidate Requirements:
Interpretation of Client specifications 

Review of technical documentation including mechanical and electrical 

drawings 

Thorough knowledge of current lift regulations and associated regulations. 

Extensive Technical knowledge 

Various technical qualifications: NVQ4 Lift testing, electrical installation testing 

(BS7671), Health & Safety 

Working with data and information, performing testing operations. 

Strong diagnostic skills 

Good communication skills, written (especially the ability to write detailed 

technical reports) and verbal

Good planning, organisation and time management skills 

Interpersonal/Diplomacy with the customer and managing their expectation

Flexible approach 

Intermediate Microsoft IT skills (Excel and Word)
Can You Elevate Us?
Be part of a highly driven organisation where high performance connects people and is a vital part of achieving strong business results. Send us your application.
At Schindler Group we value inclusion and diversity, and practise equity to create equal opportunities for all. We endeavour that all qualified applicants will receive consideration for employment without regard to age, race, ethnic background, colour, religious affiliation, union affiliation, gender, gender identity, sexual orientation, marital status, national origin, nationality, genetics and health or disability.
br>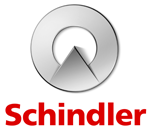 Apply now »