Location: Atlanta, GA, Georgia, United States 
Requisition ID: 59912 
Schindler stands for mobility. Mobility needs experts.
Join our team in Atlanta, GA.
Founded in Switzerland in 1874, the Schindler Group is a leading global provider of elevators, escalators, and related services. Schindler mobility solutions move one billion people every day all over the world. Behind the company's success are over 60,000 employees in more than 100 countries.
With U.S. Headquarters in Morristown, New Jersey, Schindler Elevator Corporation is the North American operating entity of the Switzerland-based Schindler Group. Schindler is one of the leading global manufacturers of elevators, escalators and moving walks. Schindler employs over 5,000 people in more than 230 locations in North America. The company specializes in latest-technology engineering as well as mechanical and micro-technology products designed and rigorously tested for comfort, efficiency and reliability. Schindler products can be found in many well-known buildings throughout the US, including 4 World Trade Center, the Bank of America Tower and the Marriott Marquis in New York, Cowboys Stadium in Dallas and the Cleveland Clinic in Las Vegas.
BSC Service and Quality Manager
Mobility is the goal
Schindler is on a journey to improve its processes, drive increased business value and optimize service delivery. The organization is moving to a Business Service Center (BSC), while expanding standardization and continuous improvement capabilities.  
The Schindler BSC organization will play a major role in the pivot to process automation and leading practices. The evolution in the BSC aims to serve as a platform for future growth in the business and a model for innovation and unlocking customer potential. The team being assembled will be key in driving process standardization and optimization by centrally managing end-to-end processes, while meeting service delivery.
PRIMARY FUNCTION / POSITION OVERVIEW:
We are looking for people to join us on a journey to transform Schindler's support operations in the US and Canada. Your role is to help lead that transformation. Help us transform business support activities within Schindler, allowing our organization to unlock customer potential and increase growth within our markets.
Your role is to help develop and lead the culture of the BSC, its people, services, and processes. You will focus on service delivery monitoring / escalation, supporting service quality and efficiency improvements and overseeing the BSC governance, performance tracking (KPIs) and internal customer satisfaction.
As part of the BSC management team,you will create vision and define strategy, instill process best practices and appropriate use of technology, and define and grow the overall BSC scope.
ESSENTIAL FUNCTIONS:
Work with BSC and functional leadership as well as the Field to simplify BSC processes

Define and implement a transformation journey to improve the KG BSC's operational efficiency, eg. through process improvement, standardization, and automation

Lead/facilitate process improvement workshops and projects, drive engagement, review & ensure quality output from team, summarize finding, roadmaps and actions.

Co-define, implement, and operate SLA/KPI measurement & reporting framework incl. issue tracking and root-cause-analysis as well as individual measurements by function/stream

Drive the change management for the SLA/KPI (e.g. Definitions, data sources, calculations, exceptions) and process change management

Consolidate a set of KPI's per function/stream to monitor the KG BSC service delivery performance (both transition and future state)

Establish and maintain Business Impact Analysis/Business Continuity Planning (BIA/BCP) framework for the KG BSC

Support ESM (Enterprise Service Management) ticket management

implementation and optimization

Analyze current processes and discuss process improvements with stream leads and COE team

Assure compliance with the BSC Governance model and act as stream neutral point of escalations for customer satisfaction topics

Work effectively across the organization (cross streams) and communicate towards different parties involved into the BCS Program
Mobility needs you
Bachelor's Degree
Lean / Six Sigma Experience (5 Years)
Shared service center and service transition experience (5 Years)
Project management knowledge and experience( 5 Years)
Analytical, conceptual, proactive, solution oriented
Service-minded with hands-on mentality
br>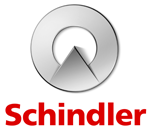 Apply now »