Location: Brussel, Belgium, Belgium 
Job ID: 64342 
We Elevate... You
Join Schindler and help us elevate our world: Use your skills to allow megacities to grow. With our elevators and escalators, we keep the urban world moving.
 
Since 1874 Schindler has been a Citymaker with a proud reputation for elevating not only buildings, but the well-being of everyone who lives and works in them. People, passion, and innovation are the pillars of our success.
Schindler is one of the world's leading suppliers of elevators, escalators and moving walkways. We employ talented individuals in over 100 countries worldwide to design, develop, install, maintain and modernise the mobility systems that keep the world's urban population on the move. We offer a dynamic, forward-looking work environment that enables our employees to innovate and excel in their chosen fields.
Join us as a
Technieker roltrappen
We Elevate... Your Responsibilities
Schindler is meer dan een liften- en roltrappenbedrijf, het is een internationale groep met innovatieve mobiliteitsoplossingen. Schindler produceert, installeert, onderhoudt en moderniseert wereldwijd liften, roltrappen en rolpaden voor bijna elk type gebouw. We zijn gespecialiseerd in de nieuwste technologie, evenals in mechanische en microprocessor technologische producten die ontworpen zijn en streng getest zijn op veiligheid, comfort, efficiëntie en betrouwbaarheid.
Geïnspireerd door de visie om de beste dienstverlener in de branche te zijn voor zijn klanten, zal Schindler ook in de toekomst zeer innovatieve en gebruiksvriendelijke mobiliteitsoplossingen blijven ontwikkelen en deze aan de wereldwijde markt leveren. Schindler producten zijn te vinden in vele bekende gebouwen over de hele wereld, waaronder kantoorgebouwen, luchthavens, winkelketens en shopping centers en specialistische gebouwen.
Heb je het talent, de ambitie en de visie om ons te helpen de wereld van morgen naar een hoger niveau te tillen? Dan zijn we, als toonaangevende werkgever in de stedelijke mobiliteitsindustrie, op zoek jou!
Zin om je te verdiepen in roltrappen? 
Wat kunnen wij jou bieden?
Opleiding – Bij Schindler beschikken we over ons eigen trainingscenter. Heb je zin om te leren en ben je gemotiveerd om onze sector te leren kennen? Dan hebben we de middelen in huis om je om te scholen tot een echte kenner!
Stabiliteit & doorgroeimogelijkheden – Wist je dat Schindler al meer dan 150 jaar geleden is opgericht? Ook jij staat trouwens niet stil! We zijn jouw grootste fan en stimtuleren groei in onze organisatie. Niet alleen door onze talenten programma's maar ook door het ontwikkelen van die vaardigheden die jij belangrijk vindt.
Aantrekkelijk loonpakket – boven op je nettoloon krijg je extralegale voordelen zoals een bedrijfswagen met tankkaart, hospitalisatie- en groepsverzekering, iPhone en abonnement alsook maaltijdcheques.
Wil je binnenkort deel uitmaken van onze +700 medewerkers in Belux en ons helpen om Schindler Belux naar een hoger niveau te tillen! Aarzel niet en solliciteer vandaag nog! Stuur hiervoor je CV per e-mail!
We Elevate... Your Best Self
Meer dan jouw ervaring, is het jouw persoonlijkheid die ons interesseert en die het verschil zal maken:
Je bent klantgericht, georganiseerd, een probleemoplosser en kan autonoom werken
Veilig werken is jouw topprioriteit.
Je wil blijven leren en jezelf ontwikkelen en hebt een grote teamgeest die aanstekelijk werkt
Je kunt flexibel zijn, en bent bereid om deel uit te maken van de wachtdienst en verschoven uurrooster
Can You Elevate Us?
Be part of a highly driven organisation where high performance connects people and is a vital part of achieving strong business results. Send us your application.
At Schindler Group we value inclusion and diversity, and practise equity to create equal opportunities for all. We endeavour that all qualified applicants will receive consideration for employment without regard to age, race, ethnic background, colour, religious affiliation, union affiliation, gender, gender identity, sexual orientation, marital status, national origin, nationality, genetics and health or disability.
br>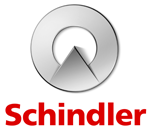 Apply now »