Location: Clinton, NC (Escalator Plant), North Carolina, United States 
Job ID: 64848 
We Elevate... You
Our mission is to keep cities and people around the world moving. Since 1874 Schindler has an outstanding reputation for not only elevating buildings, but the well-being of everyone who lives and works in them. Do you have the talent, ambition, and vision to help us elevate tomorrow's world?
 
Find out more about us here - Company Website or LinkedIn
As a leading employer in the urban mobility industry, we are always looking for a diverse group of people who can create exceptional value for our customers.
Join us as a
Engineer, Quality
Your Skills
Provides engineering support related to the quality process in a specific manufacturing division.  Monitors and reports compliance to product / process specifications.  Facilitates corrective action to insure corrective actions are fully implemented. 
Safety
Attends and Participates in Safety Training

Performs weekly Safety audit corrects issues personally or writes work orders

Safety Observer Committee Resource / support

Adheres to all safety rules and reports safety infractions.

Initiates safety suggestions.
Quality
Analyze and track root cause of 500 Orders, CQR, defective material, (internal and ISO) audit findings and provide corrective action to prevent recurrence of issue's)

Audits conformance to product and process requirements in work areas

Team performance metrics (Daily, Weekly, Monthly) creation and distribution

Identifies and communicates supplier quality issues to the Supplier Quality Engineers and Buyers

Assists IE in maintaining and creating 3rd tier ISO documents.  Including process/product work instructions. 

Communicate quality issues / corrective actions to the field, monthly.

Perform internal quality system audits as defined by SEC ISO system
Cost
Seeks to reduce product and process cost through input from the team members and working with other functions to implement change

Ensures all necessary transactions are completed according to process
On-Time
Participates in daily production meetings when required

Assists division leader in capital planning and plant layout improvements.

Assists IE when conducting systematic analysis of production issues; initiate and prioritize systematic actions
Employee Engagement
Conducts new hire quality orientation and on going quality improvement training (I.e. SPC, Data collection, first piece inspection etc...)

Follows all work rules and meets / exceeds the company's and customers expectations.
Team management
Constructively participates in Team meetings

Maintains constructive relationships with all employees

Participates in the planning and design of products and processes in work center

With IE, Represents team's capability in ECO process.  Plans and implements changes from the ECO process.
Your Experience
Education/Experience:
A BA in engineering, three years experience in a manufacturing leadership position preferred; or equivalent combination of education and experience.
Language Ability:
Ability to read and interpret documents such as safety rules, operating and maintenance instructions, and procedure manuals. Ability to write routine reports and correspondence. Ability to speak effectively before groups of customers or employees of organization.
Math Ability:
Ability to work with mathematical concepts such as probability and statistical inference, and fundamentals of plane and solid geometry and trigonometry. Ability to apply concepts such as fractions, percentages, ratios, and proportions to practical situations.
Reasoning Ability:
Ability to solve practical problems and deal with a variety of concrete variables in situations where only limited standardization exists. Ability to interpret a variety of instructions furnished in written, oral, diagram, or schedule form.
Computer Skills:
To perform this job successfully, an individual should have knowledge of MS Word, Excel, Project and PowerPoint, Lotus Notes, SAP, and other software.
Travel:
Limited (<5%) domestic travel may be required.  
Will you join us and elevate tomorrow's World?
We look forward to receiving your complete online application.
For questions, please contact Pooja Gupta,
At Schindler Group we value inclusion and diversity, and practice equity to create equal opportunities for all. We endeavor that all qualified applicants will receive consideration for employment without regard to age, race, ethnic background, color, religious affiliation, union affiliation, gender, gender identity, sexual orientation, marital status, national origin, nationality, genetics and health, disability or veteran status.
If you would like assistance with the application process for this position, please contact the recruiter highlighted above who will be happy to help.
br>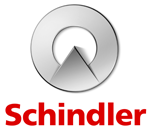 Apply now »