Salesmanager Moderniseringen - Liften 
Heb jij een overtuigingskracht als geen ander? Weet jij hoe je mensen in beweging krijgt en samen met je team resultaten boekt? Heb je ervaring in de liften? Word Salesmanager Moderniseringen bij Schindler!
Binnen onze afdeling Moderniseringen zijn wij op zoek naar jou, een commerciële topper met leidinggevende ervaring die weet van aanpakken. In de functie van Salesmanager Moderniseringen ben jij verantwoordelijk voor het managen van Key Accounts, groei van het marktaandeel, managen van je directe collega's en winstgevendheid van moderniseringscontracten. Je introduceert en positioneert Schindler bij architecten, gebouwbeheerders en/of eigenaren om de portefeuille van Schindler te laten groeien. Je weet een duurzame relatie op te bouwen met de klant en gaat met veel enthousiasme een langdurige samenwerking aan. 
Hier wordt je blij van:
Acquisities met betrekking tot moderniseringen en serviceovereenkomsten;

Het verzorgen en leiden van bezoeken van

 van potentiële key accounts aan bedrijven en locaties;

Het maken van calculaties en offertes op basis van bestekken of klantspecificaties;

Communicatie met de klant en met interne afdelingen;

Het afstemmen van de calculaties/offertes met de klant;

Het vervullen van een mentorrol van het key account MOD salesteam,

supervisors, serviceleaders en branch administratie. 
Het realiseren van een upsale;

Het bouwen van een solide relatie met de klant.
Wat breng jij mee:
Je beschikt over een HBO diploma, of vergelijkbare werkervaring;

Je beschikt over goede commerciële vaardigheden en weet te closen in een organisatie met veel interne- en externe stakeholders;

Je bent scherp en staat je mannetje;

Je bent betrouwbaar en in staat een A-merk te vertegenwoordigen;

Je bent representatief, kan goed communiceren en bent commercieel ingesteld;

Je hebt ervaring in het managen van een salesteam;

Je bent woonachtig in het Westen van het land.
     Wat bieden wij:
Werken bij een Top Employer;

Uitstekende arbeidsvoorwaarden incl. een royale bonusregeling en 13ee maand;

Royaal verlof: 27 vakantiedagen en 13 adv dagen;

Collectieve zorgverzekering;

Auto van de zaak, met mogelijkheid tot privé rijden;

Mogelijkheid om thuis te werken (hybride);

Een optimale werk-privé balans;

Trainingen en opleidingen;

Vrijheid in jouw functie waar jouw inbreng gewaardeerd wordt;

Prettige collega's die altijd voor jou klaar staan.
Wil jij deel uitmaken van een leuk team en werken met een Top Employer? Kom dan een keer koffie drinken bij Schindler – wij zetten de koffie vast klaar!
Voor vragen kun je contact opnemen met Fabian Seger (fabian.seger@schindler.com), telefoonnummer 06 26 51 84 63.
     Acquisitie naar aanleiding van deze vacature wordt niet op prijs gesteld. 
br>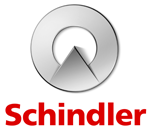 Apply now »