Location: Dublin, Ireland, Ireland 
Job ID: 56710 
We Elevate... You
Join Schindler and help us elevate our world: Use your skills to allow megacities to grow. With our elevators and escalators, we keep the urban world moving.
 
Since 1874 Schindler has been a Citymaker with a proud reputation for elevating not only buildings, but the well-being of everyone who lives and works in them. People, passion, and innovation are the pillars of our success.
Schindler is one of the world's leading suppliers of elevators, escalators and moving walkways. We employ talented individuals in over 100 countries worldwide to design, develop, install, maintain and modernise the mobility systems that keep the world's urban population on the move. We offer a dynamic, forward-looking work environment that enables our employees to innovate and excel in their chosen fields.
Join us as a
Field Manager - New Installation
We Elevate... Your Responsibilities
The NI Custom Field Manager has overall responsibility for the field-based activities throughout their prescribed geographic area.  Responsible for providing full supervisory support to installation engineers, whilst working to agreed targets including, field efficiency, quality, customer satisfaction and health & safety.
The New Installation Custom Field Manager is responsible for supervising the installation process and ensuring that the necessary measures to reach installation targets are in place.  Their primary aim is to deliver the completed product to the customer within the parameters set, ensuring costs and quality are not compromised in doing so. The NI Field Manager is accountable for the pre-contract maintenance and the handover process, ensuring that these are managed in line with customer expectations and best practice customer service.
Plan and coordinate direct activities of the Engineers in his/her group to deliver the Company's business objectives (i.e. customer satisfaction, operational results, quality, efficiency metrics etc.)

Ensure labour planning and appointment of Sub-Contract labour as required.

Proactively and promptly address any problems that arise on site

Analyse root causes for any deviations from business plan/product and ensure follow up corrective actions/submission of CARs

Timely submission and management of fitter's timesheets

Responsible for actioning and closing out retrofits.

Site checks, pre pull and prior to start on site

Safety audits, safety walks and near miss reporting all in line with the safety manifesto

Accurately maintain on a weekly basis, SAP and Work to lists (WTLs) in conjunction with admin team

Raising and chasing all claims requests via the claims co coordinator, and return of materials to group when required

All fitters training, development, and disciplinary matters.

All fitter recruitment.

Timely planning and organising of all deliveries of materials and tooling to site

Induction of new fitters/trainees

In conjunction with the Projects Manager, agreement of sub contract installation costs and submission of quotations to the Projects Manager

Raising of all standard letters with admin team

Maintaining contract tracking sheets

Booking of all tests/re checks/technical assists and closing out items identified on OILs.

Timely submission of all handover documentation

Handover of completed lifts to customer and EI, adhering to company processes

Ordering of local materials as required

Regular site visits to check progress of installation and discuss any issues with the customer

All MDC design approvals as required in conjunction with the Project Manager.

Ensure all fitters and Sub Contractors are fitter certificated

Regular coordination meetings with Projects Managers

Management of all PPE and workwear for Fitters and Sub Contractors

Management of fitter's hand tools

Maintaining inputs/outputs in Supervisor app

Timely approval of fitter's bonus approvals

Accident investigations and submission of accident reports

Approval of all submitted CARs prior to submitting to admin for processing

Agree in conjunction with the Projects Manager any additional costs submitted by Sub Contractors

Timely submission of all day works and variation orders to the Projects Manager

Obtaining quotations from vendors for local items

Actively promote a safety culture by being a role model for safe working practices and ensuring the application of health and safety guidelines by direct employees and sub-contractors

Build relationships with customers by acting as point of contact and establishing regular communication to ensure that customer expectations are managed, and any issues can be resolved efficiently and effectively

Follow the Fulfilment + process to develop and promote the company installation plan to the required high standard

All employees are required to work in accordance with established Company Occupational Health and Safety policies and procedures to ensure compliance with current Irish legal requirements and Schindler Group safety requirements.

Employees will be required to contribute to the Company safety objectives, where necessary by maintaining/monitoring current safety systems under their direct control and implementing agreed changes (where applicable) to Schindler Ltd occupational health and safety management system.

Any duties assigned by the Projects Manager or Regional Construction Director which are deemed necessary and in the best interests of the company.
We Elevate... Your Best Self
NVQ or HND

Experience – proven experience as an installation engineer

Experience of managing a small team

Successful track record of achievement and delivery
Proven ability to obtain results through effective team management and motivation of team members

An awareness and experience of managing Health and Safety regulations and processes

Having a sound knowledge of the New Installations Business within the Lift Industry is desirable

Ideally experienced in all aspects of lift installation with a good knowledge of current standards and legislation
Licences and/or certificates required
Full valid driving licence Site Managers Safety Training Scheme Certificate or equivalent (may be gained once in role)

Safepass card holder
Other skills required
Have the creative ability, energy and drive to develop and implement strategies to meet and exceed financial and non-financial objectives

A good commercial awareness, being able to mitigate problems arising

Excellent communication, customer service and man management skills

A working knowledge of SAP processes is desirable

Sound lift knowledge and ability to read and understand technical drawings

Ability to plan, organise and follow up to ensure compliance to agreed action plans

Innovative and proactive approach to work

High attention to detail

Ability to work under pressure
Applicants will need to possess the right to work in the European Union.
Can You Elevate Us?
Be part of a highly driven organisation where high performance connects people and is a vital part of achieving strong business results. Send us your application.
www.schindler.com
br>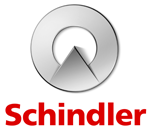 Apply now »