Troubleshooter - Leiden
Ben jij oplossingsgericht en een technische topper? Vind jij het leuk jouw klanten tevreden te houden door technische oplossingen aan te bieden voor problemen aan de liftinstallaties? Is geen storing te lastig voor jou? Dan is dit de functie voor jou!
In deze functie ga jij vol enthousiasme aan de slag met het lokaliseren en oplossen van complexe of terugkerende problemen aan liftinstallaties. Deze werkzaamheden kunnen zowel mechanisch als elektrisch zijn. Daarnaast ben jij het aanspreekpunt van jouw collega's. Komen zij er niet meer uit? Dan ben jij hun redder in nood!
Wat ga jij doen?
Het verhelpen van complexe storingen aan liftinstallaties;

Het afstemmen van de uitvoering van werkzaamheden met opdrachtgever(s);

Het lokaliseren en oplossen van terugkerende storingen aan de liftinstallaties van collega's;

Het opleveren van de werkzaamheden aan de klant;

Het instrueren en begeleiden van de servicemonteurs op technisch gebied;

Het uitvoeren van voorkomende werkzaamheden (onderhoud en reparatie);

Het bijhouden van een administratie met betrekking tot de werkzaamheden.
Bij deze werkzaamheden houdt jij altijd rekening met de inachtneming van regel- en wetgeving en waarborging van kwaliteit en veiligheid.
Ben jij onze nieuwe collega?
Je bent klantgericht, representatief en kan klachten correct afhandelen;

Je beschikt over een diploma op MBO/MTS-niveau in de richting van Elektrotechniek met affiniteit WTB;

Je bent in het bezit van een VCA-VOL en NEN 3140 certificaat of bereid die direct te gaan behalen;

Je bent in het bezit van het rijbewijs B of B/E.

Je hebt ervaring in een soortgelijke functie of degelijke lifttechnische kennis;

Je kunt zowel zelfstandig als in teamverband werken.

Je bent klant- en servicegericht, betrouwbaar en punctueel en stressbestendig.
Wat bieden wij?
Een uitdagende functie met alle gelegenheid om je verder te ontplooien in jouw vakgebied;

Een bedrijf waar jouw ontwikkeling en doorgroei hoog in het vaandel staat;

Uitstekende arbeidsvoorwaarden incl. een 13de maand;

Royaal verlof: 27 vakantiedagen en 13 adv dagen;

Een optimale werk-privé balans;

Vrijheid in jouw functie waar jouw inbreng gewaardeerd wordt;

Prettige collega's die altijd voor jou klaar staan. 
Is deze vacature jou op het lijf geschreven? Wil jij deel uitmaken van een leuk team en werken voor één van de grootste spelers in de markt? Reageer dan snel!
Voor vragen kun je contact opnemen met Fabian Seger (jobs.nl@schindler.com), telefoonnummer 070 384 3700.
     Acquisitie naar aanleiding van deze vacature wordt niet op prijs gesteld. 
br>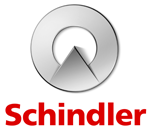 Apply now »