Location: Zwijndrecht, Belgium, Belgium 
Job ID: 61298 
We Elevate... You
Join Schindler and help us elevate our world: Use your skills to allow megacities to grow. With our elevators and escalators, we keep the urban world moving.
 
Since 1874 Schindler has been a Citymaker with a proud reputation for elevating not only buildings, but the well-being of everyone who lives and works in them. People, passion, and innovation are the pillars of our success.
Schindler is one of the world's leading suppliers of elevators, escalators and moving walkways. We employ talented individuals in over 100 countries worldwide to design, develop, install, maintain and modernise the mobility systems that keep the world's urban population on the move. We offer a dynamic, forward-looking work environment that enables our employees to innovate and excel in their chosen fields.
Join us as a
CPSI Inspector
We Elevate... Your Responsibilities
CPSI (Confirmation of Periodic Safety Inspection ) maakt deel uit van het veiligheidsbeleid van Schindler, dat erop gericht is een minimale veiligheidsnorm vast te stellen voor alle materieel dat wereldwijd wordt onderhouden. In het kader van het onderhoud is CPSI een middel om onze vloot veilig te stellen, de betrouwbaarheid en het prestatieniveau van onze installaties te verbeteren en zo de beschikbaarheid van de operaties voor de gebruikers te verhogen.
Als CPSI Inspector ben je verantwoordelijk voor het testen controleren van onze liften op diverse parameters. Na je inspectie kan je een advies geven over geconstateerde veiligheidsrelevante non-conformiteit.
Jouw taken:
Inspecteren van installaties en het generen van een reparatieverzoek.

Verwerken van je vaststellingen in ons systeem.

Coacht de serviceteams tijdens het inspectieproces en vlot communiceren naar alle stakeholders over de vastgestelde herstellingen.

Je bent het boegbeeld van onze veiligheid en kwaliteit.

Je werkt nauw samen met je collega's en onze techniekers om een zo optimale installatie te garanderen.
We Elevate... Your Best Self
Meer dan je ervaring, is het je motivatie en persoonlijkheid die het verschil maakt!
Studies in Electromechanica, mechanica of aanverwant.
Ervaring met onderhoud van machines.
Affiniteit met onze sector.
Dynamisch, communicatief sterk.
Draagt veiligheid hoog in het vaandel.
Nederlands met een goede kennis van Frans, of interesse om zich bij te scholen.
Can You Elevate Us?
Be part of a highly driven organisation where high performance connects people and is a vital part of achieving strong business results. Send us your application.
At Schindler Group we value inclusion and diversity, and practise equity to create equal opportunities for all. We endeavour that all qualified applicants will receive consideration for employment without regard to age, race, ethnic background, colour, religious affiliation, union affiliation, gender, gender identity, sexual orientation, marital status, national origin, nationality, genetics and health or disability.
br>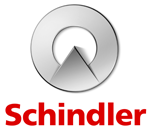 Apply now »