Commercieel Medewerker Binnendienst
Ben jij een enthousiaste, creatieve en overtuigende medewerker , op zoek naar een uitdaging?  Ben jij een organisatorisch talent? Werk jij graag voor een internationaal bedrijf? Solliciteer dan direct!
Binnen onze afdeling Service zoeken wij een uitzendkracht voor onze binnendienst, een echte aanpakker die energie krijgt van het ondersteunen van en contact met klanten en collega's. Als Medewerker Commerciële Binnendienst ben jij de schakel tussen de klant en de organisatie en geef je ondersteuning aan jouw directe collega's in administratieve en organisatorische taken.
Je zal aan de slag gaan met gemotiveerde bekwame medewerkers die net als jij de klant voorop zetten en onze hoge kwaliteit verzekeren. We hopen dat je een beetje van een uitdaging houdt, wij willen je namelijk graag faciliteren om bij ons stappen te maken en door te groeien. Met deze functie heb je daar een sterk uitgangspunt voor!
Jouw werkzaamheden bestaan uit:
Het ondersteunen van de Accountmanager en Service Leader Technisch in technische, commerciële of proces gerelateerde werkzaamheden;

Het beantwoorden van eerstelijns vragen van de klant;

Het opstellen en nabellen van offertes;

Het verzorgen van de keuringsplanning;

Het bewaken van de planning, storingslijsten en afkeurlijsten en volgt de taken daarin op;

Administratieve werkzaamheden.
Jouw profiel:
Je beschikt over een MBO-4(LTS-)/HBO (HTS-) diploma, of vergelijkbare werkervaring;

Je bent klantgericht en vindt het leuk om zaken te regelen;

Je bent resultaatgericht en neemt verantwoordelijkheid;

Je bent woonachtig in omgeving Zwolle (kantoor is in Zwolle);

Je bent een gezellige collega, bij Schindler houden wij van hard werken maar ook zeker hard lachen.
Wat bieden wij?
Wij bieden een prettige werkomgeving in een internationaal bedrijf waarin jij het verschil kan maken in een uitdagende functie. Maak deel uit van een zeer gedreven organisatie waar hoge prestaties mensen met elkaar verbinden en een essentieel onderdeel zijn van het behalen van sterke bedrijfsresultaten.
Een uitdagende functie met doorgroeimogelijkheden;

Werken bij een 'Top Employer';

Regelingen conform de CAO-Metalektro (grootmetaal);

Uitstekende arbeidsvoorwaarden, incl. 13de maand;

Royaal verlof: 27 vakantiedagen en 13 adv dagen;

Collectieve ziektekostenverzekering;
Is deze vacature jou op het lijf geschreven? Wil jij deel uitmaken van een leuk team en werken voor één van de grootste spelers in de markt? Reageer dan snel!
Voor vragen kun je contact opnemen met Nicolette Spanjersberg (jobs.nl@schindler.com), telefoonnummer 070 384 3700.
   Acquisitie naar aanleiding van deze vacature wordt niet op prijs gesteld. 
br>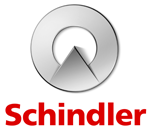 Apply now »