地点: 上海市, 上海市, 中国 
申请编号: 57874 
提供专业的移动解决方案是迅达的目标,专业的移动解决方案需要专业的人才。
加入我们位于上海市的团队。
迅达集团于1874年成立于瑞士,是全球领先的电梯、自动扶梯及相关服务的提供商。每天,全球有超过十亿人次使用迅达的移动解决方案。迅达的成功,离不开来自100多个国家超过60,000名员工的辛勤付出。
迅达于1980年进入中国,成立了中国第一家工业性合资企业,并于2006年完成独资化进程目前为100%瑞士迅达集团控股。三十多年来,迅达中国以优质的产品和服务为中国的城市化发展,尤其是高层地标、商业地产、公共交通等建筑做出了贡献。2014年、2015年,位于上海嘉定的扶梯、电梯新工厂先后正式投产;2016年9月,迅达电梯中国区迁址嘉定园区,见证了瑞士迅达进一步扎根中国、立足长远的意愿。
Sr. Engineer EI Method
岗位职责:
Support from maintenance perspective to assures that all delivered Schindler products and components are designed to achieve the reliability and maintenance efficiency;

Support the Head of department in defining maintenance specifications and principles which can be followed by R&D and FO.
岗位要求:
Participate in product developing meetings according to PCP milestones (Milestone review, etc.);

Review Maintenance related R&D documents and feedback for process /procedure optimization;

Conduct practical maintainability reviews according to PCP deliverables to ensure components and systems meet agreed maintenance specifications and follow up on findings;

Develop and maintain maintenance field documents (Maintenance Cards, etc.);

Support to assure all delivered and installed products and components are designed to achieve Schindler reliability (MTBC) and maintenance efficiency;

Act as a Maintenance Expert in all kind of needs. (Methods, processes, Product line Change requests, etc.);

Other Design for Maintenance specific tasks assigned by global EI Fulfilment subject to the product line development;

More than 6 year working experience within Schindler and 3-year + with Schindler EI business;

Familiar with Schindler Product;

Strong PC skills, proficient in MS Word, Excel, PowerPoint and Lotus Notes;

Good verbal and written communication in English;

Technical support skills;

University degree or above in mechanical or electrical

engineering;

More than 10 years working experience in E&E industry and 5 years in EI business; 3 years+ maintenance field experience would be a plus.
br>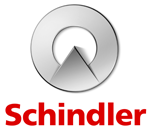 立即申请 »