Location: Agra, Uttar Pradesh, India 
Job ID: 61685 
We Elevate... You
Join Schindler and help us elevate our world: Use your skills to allow megacities to grow. With our elevators and escalators, we keep the urban world moving.
 
Since 1874 Schindler has been a Citymaker with proud reputation for elevating not only buildings, but the well-being of everyone who lives and works in them. People, passion, and innovation are the pillars of our success.
Established in 1998, Schindler India is a wholly owned subsidiary of Schindler Holding Co. We supply elevators, escalators and mobility technology for all market segments: residential apartment blocks, business and shopping centers, high-rise towers as well as transport infrastructure such as metro stations and airport terminals. With sales growth double that of the industry, a rapidly burgeoning portfolio and expanding employee base each year, Schindler India is poised for a leadership position in India in the short term.
Join us as a
Inspector - Product Safety & Quality
We Elevate... Your Responsibilities
Quaity Inspector

Key responsibilities include:
• Make acceptance inspections and conduct tests to determine whether all parts of the installation conform to the requirements of the applicable code and regulations of Schindler and whether the required safety devices function as required therein.
• Make routine or periodic inspections and conducting tests of existing installations to determine that the equipment is in apparent safe operating condition, has not been altered except in conformity to the applicable code or regulations, and performs in accordance with test requirements.
• Report the results of the inspection and testing in accordance with the appropriate procedures.
• Follow up for the completion of the non-conformance observed during the inspection for closure.
• Coordinate with Project Engineers & Field Technicians for completion of corrective actions and field instructions.
We Elevate... Your Best Self
Expertise Desired experience in E&E with at least five years in Installation or seven years in maintenance.
Knowledge and Skills Desired elevator and escalator products and processes knowledge, safety systems knowledge, communication skills. Education Diploma in Engineering (Mechanical, Electrical and Electronics)
We Elevate... You
Can You Elevate Us?
Contribute to our success and join us in shaping the mobility of tomorrow! We look forward to receiving your complete online application. For questions, please contact Pranali Kalap,
www.schindler.com
At Schindler Group we value inclusion and diversity, and practice equity to create equal opportunities for all. We endeavor that all qualified applicants will receive consideration for employment without regard to age, race, ethnic background, color, religious affiliation, union affiliation, gender, gender identity, sexual orientation, marital status, national origin, nationality, genetics and health or disability.
br>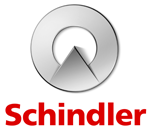 Apply now »