Location: Atlanta, GA, Georgia, United States 
Requisition ID: 56753 
Schindler stands for mobility. Mobility needs experts.
Join our team in Atlanta, GA.
Founded in Switzerland in 1874, the Schindler Group is a leading global provider of elevators, escalators, and related services. Schindler mobility solutions move one billion people every day all over the world. Behind the company's success are over 60,000 employees in more than 100 countries.
With U.S. Headquarters in Morristown, New Jersey, Schindler Elevator Corporation is the North American operating entity of the Switzerland-based Schindler Group. Schindler is one of the leading global manufacturers of elevators, escalators and moving walks. Schindler employs over 5,000 people in more than 230 locations in North America. The company specializes in latest-technology engineering as well as mechanical and micro-technology products designed and rigorously tested for comfort, efficiency and reliability. Schindler products can be found in many well-known buildings throughout the US, including 4 World Trade Center, the Bank of America Tower and the Marriott Marquis in New York, Cowboys Stadium in Dallas and the Cleveland Clinic in Las Vegas.
Lead Field Branch Admin
Mobility is the goal
POSITION SUMMARY
The Lead Field branch Administrator (LFBA) will be responsible for maintaining proficiency and consistency within their respective Territory by providing training to the Field Branch Administrator (FBA)s and Senior FBAs on all administrative processes related to Human Resources, Purchasing, Safety, Payroll, Accounts Receivable & Payable, Labor Relations /Contract Administration, and others.  These responsibilities are in addition to the current role of the successful candidate.  LFBAs will maintain their current direct line reporting relationship with performance input provided by the centralized functions.        
ESSENTIAL DUITES AND RESPONSIBILITIES
Essential Duties and Responsibilities include but are not limited to the following.  Other duties may be assigned. 
Provide leadership, training, and support to SFBAs and FBAs within a Territory.  

Align with centralized support functions to gain clarity on process responsibility
Provide onboarding and training to newly hired FBAs, ensuring administrative processes are understood and followed
Collaborate with the other LFBAs to ensure processes are consistent throughout SEC
Participate in process improvement projects as required.
Act as conduit between FBAs and HQ functions to promptly resolve issues and to facilitate clear and consistent communication
Identify experts in various areas (e.g. certified payroll, Process Director, payroll, etc.) – keep list updated and disseminate to Admin population

Support leadership within the department to accomplish change, implement quality improvements, and give direction to other administrative employees.
Provide technical assistance and training and expand computer utilization and new methods within the Territory.
Provide direction, guidance, and training to all other administrative personnel within the Territory.
Ensure adequate Admin coverage when FBAs are temporarily away from work and when vacancies exist.
Implement or maintain systems in support of activities such as, data entry of billing, scheduling and payroll, order processing; maintain proper permits, and any general order information via SAP entries
Perform basic employment-related compliance activities, including but not limited to; resume and application distribution and collection, job requisition creation and processing, updating, and maintaining IUEC employee records, I9 processing, ensuring all reporting relationships within the branch are accurately reflected in systems of record.    
Interface with field staff regarding receiving and distribution of all notices of schedule; maintain order logs; provide flow of delivery dates; preparation of manuals; coordinate delivery of materials as necessary and complete maintenance of customer base via SAP system.
Maintain all necessary schedules as well as provide data entry support of field service paperwork via SAP system.
Review all billing to assure description of work is clear and complete and modify as needed.  Include all required customer authorization information with all invoices.  Assure all billing is approved by either a manager or sales representative before sending to customer.
Answer questions for all field service technicians and handle customer issues.
Prepare and distribute all SAP reports each month as directed by manager.
Perform Administrative tasks such as: copying, filing, compose and type routine correspondence, prepare outgoing mail, including email and faxes, maintain contact/address database information, screen phone call and greet visitors. Responsible for maintaining various files, records, logos, and manuals for Field Operations and Preparation of required reports.
COMPETENCY
To perform the job successfully, an individual should demonstrate the following:
Drive for results - Prioritizes and plans work activities; uses time efficiently; sets goals and objectives. Identifies and resolves problems in a timely manner; Gathers and analyzes information skillfully; Develops alternative solutions; Works well in group problem solving situations; uses reason when dealing with sensitive/complex issues.
Delivers results - Focuses on desired results and sets and achieves challenging goals within defined Code of Conduct and Safety guidelines
Collaborates / Teams with others - Works with and helps others achieve objectives. Approaches others in a tactful manner; reacts well under pressure; follows through on commitments; treats others with respect and consideration regardless of their status or position; accepts responsibility for own actions.
Focuses on the customer - Demonstrates a commitment to customer service; serves and satisfies internal and external customers; holds self-accountable for quality outcomes. Manages difficult or emotional customer situations; Responds promptly to customer needs; Solicits customer feedback to improve service; Responds to requests for service and assistance; Meets commitments.
Communicates effectively - Delivers clear, effective communication and takes responsibility for understanding others. Listens carefully; Asks appropriate questions to obtain clear understanding of details required for each assignment; Speaks clearly and persuasively in positive or negative situations; Participates in meetings; Responds well to questions; Writes clearly and informatively; Edits work for accuracy, including spelling and grammar; presents information effectively. 
Continuously seeks to improve - Understands the need for change and helps plan for and accommodate it as creatively and positively as possible.
Judgement - Displays willingness to make decisions; exhibits sound and accurate judgment; supports and explains reasoning for decisions; Includes all appropriate stakeholders in the decision-making process; and makes timely decisions.
RESOURCE RESPONSIBILITY
This position has no management responsibilities. 
Responsible for own work.
Cost control measures as directed
WORK ENVIRONMENT
The work environment characteristics described here are representative of those an employee encounters while performing the essential functions of this job. Reasonable accommodations may be made to enable individuals with disabilities to perform the essential functions.
The performance of this position may occasionally require exposure to the Warehouses areas were under certain areas require the use of personal protective equipment such as safety glasses with side shields and mandatory hearing protection. For the most part ambient room temperatures, lighting and traditional office equipment as found in a typical office environment. The noise level in the work environment is usually moderate.
PHYSICAL DEMANDS
The physical demands described here are representative of those that must be met by an employee to successfully perform the essential functions of this job. Reasonable accommodations may be made to enable individuals with disabilities to perform the essential functions. Specific vision abilities required by this job include close, distance and peripheral vision, depth perception and ability to adjust focus. While performing the duties of this Job, the employee is regularly required to talk or hear. The employee is frequently required to stand; walk primarily on a level surface; sit; use hands and arms to write type and reach above shoulder heights, below the waist or lift as required to file documents or store materials throughout the workday. Proper lifting techniques required.  The employee may occasionally lift and/or move up to 10 poun
Mobility needs you
POSITION QUALIFICATIONS
To perform this job successfully, an individual must be able to perform each essential duty satisfactorily. The requirements listed below are representative of the knowledge, skill, and/or ability required. Reasonable accommodations may be made to enable individuals with disabilities to perform the essential functions.
Education/Experience - Two years' college required (Bachelors) or equivalent preferred; and 5 years related experience or training in an administrative function, supporting middle management and/or department; or equivalent combination of education and experience are required.  Previous experience working in an international company and a fast-paced environment is a plus.
Language Ability - Ability to read and comprehend simple instructions, short correspondence, and memos.  Ability to write simple correspondence.  Ability to effectively present information in one-on-one and small group situations to customers, clients, and other employees of the organization.  Clear communication skills are essential.
Math Ability - Basic math skills for addition, subtraction, multiplication, and division.  Ability to calculate figures and amounts such as discounts, interest, and percentages. 
Reasoning Ability - Ability to apply common sense understanding to carry out instructions furnished in written, oral, or diagram form. Ability to deal with problems involving several concrete variables in standardized situations.
Level of Interaction - Ability to work with people at a cross-functional level, including varying levels across the department and with externally vendors or suppliers.  Demonstrated ability to handle confidential information appropriately.
Computer Skills - To perform this job successfully, an individual should have intermediate knowledge of MS Word (PowerPoint, Excel, Word and Lotus Notes).
Certificates and Licenses - None required
Travel - This position requires occasional travel to offices within the Territory to provide training and support.  Additional occasional travel to headquarters or other locations may also be required. 
This position is open to all F09 staff and can be seated in any of the following locations:
Atlanta
Charlotte
Raleigh
Memphis
Nashville
Birmingham
Schreveport
New Orleans
Do you want to move the future with us?
Equal opportunity/Affirmative Action employer.  All qualified applicants will receive consideration for employment without regard to age, race, color, religion, creed, sex, sexual orientation, marital status, gender identity, national origin, citizenship status, disability or protected veteran status.

Schindler is committed to ensuring that our Career Center is accessible to all jobseekers, including individuals with disabilities. If you are having difficulty with the application or the accessibility of this website, please contact Recruiting_Support.US@schindler.com
br>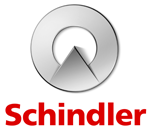 Apply now »