Location: Atlanta, GA, Georgia, United States 
Job ID: 71185 
We Elevate... You
Our mission is to keep cities and people around the world moving. Since 1874 Schindler has an outstanding reputation for not only elevating buildings, but the well-being of everyone who lives and works in them. Do you have the talent, ambition, and vision to help us elevate tomorrow's world?
 
Find out more about us here - Company Website or LinkedIn
As a leading employer in the urban mobility industry, we are always looking for a diverse group of people who can create exceptional value for our customers.
Join us as a
Portal Billing Specialist
NOTE: This is not a Remote Role
JOB SUMMARY: 
Understand Third Party Billing utilizing business spend management (BSM) platforms

Ensure timely invoice submission to clients based on agreed upon timelines with 3rd Party Billing Systems

Research, reconcile and review e-billing submissions for accuracy, and resubmit invoices if necessary.

Maintain and comply with standard operating procedures for customer invoicing and 3rd Party Billing Systems

Process invoice rejections and disputes in a timely manner

Escalate issues and approvals as appropriate.

Coordinate with the Billing, Credit & Collections Departments to obtain all appropriate information to e-bill our customer's invoices, including timely follow up to these requests.

Review all web-based customers open A/R in SAP weekly to ensure all invoices have been submitted.

Review a variety of reports, documents, and on-line data systems to research problems.

The candidate must be able to communicate in a professional manner with internal and external clients while working with the billing and collections departments to quickly address any issues to obtain payment from customer.

The successful candidate MUST possess excellent research and follow-up skills, as well as be able to excel in a fast-paced work environment.

Must be able to listen and follow directions quickly and efficiently.

Special projects and other duties as assigned.
QUALIFICATIONS:

 

2-4 years' experience in credit and collections, billing, accounting, and/or customer service or an Associate's Degree with 1-2 years of previously noted experience.

3+ years of billing or data related experience preferred

1+ years of Credit & Collections experience preferred

Construction Billing experience recommended.

Experience with an ERP systems is preferred, SAP experience is a plus.

 

KNOWLEDGE, SKILLS AND ABILITIES:

Strong experience with a wide array of e-billing portals, including but not limited to: Ariba Supplier Network, Service Channel, Coupa, Corrigo, OPS Technology, OB10, Xign, WAWF (Dept. of Defense Billing)

Proficient in Microsoft Office Suite (Word, Excel, Outlook) required

Strong analytical skills, forward thinking and creative

Ability to demonstrate self-motivation and ownership of assigned work

Strong attention to detail and organizational skills

Must be able to simultaneously manage numerous initiatives and activities

Professional written and verbal communication skills

Ability to work efficiently both independently and as part of a team, while showing a solid work ethic in a fast-paced, demanding environment

 
Our Commitment
Competitive salary commensurate with experience

Fully vested 401k match (up to 7% of total compensation)

Competitive Medical, Dental and Vision Plans - All benefits effective from first day of hire

Generous Paid Time Off (All employees start with 3 weeks of vacation which then increases with tenure in addition to sick days, floating holidays and 8 Company Observed Holidays)

Tuition Reimbursement (Eligible after 6 months of service)

Parental Leave – 100% base pay for 6 consecutive weeks within first year of a child's birth or adoption
br>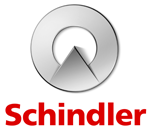 Apply now »