Location: Atlanta, GA, Georgia, United States 
Job ID: 71293 
We Elevate... You
Our mission is to keep cities and people around the world moving. Since 1874 Schindler has an outstanding reputation for not only elevating buildings, but the well-being of everyone who lives and works in them. Do you have the talent, ambition, and vision to help us elevate tomorrow's world?
 
Find out more about us here - Company Website or LinkedIn
As a leading employer in the urban mobility industry, we are always looking for a diverse group of people who can create exceptional value for our customers.
Join us as a
Sr Payroll Coordinator
NOTE: This is not a remote role
Your Skills
ESSENTIAL FUNCTIONS: 
Serve as the primary contact point for incoming payroll inquiries, issues and concerns, via management of the ESM ticketing tool, Payroll Hotline and email

Serve as Tier 2 payroll escalation contact, troubleshooting and resolving applicable payroll cases in line with the related SLA, processing updates and data changes as warranted

Refer complex payroll cases to the appropriate Payroll Admin, Technical Support or Vendor as needed. Perform consistent follow-up and communication through case resolution.

Maintain statistics for the department on issue resolution. Run payroll reports and audit basic payroll related data, update visual management board daily

Pull employee and payroll data records as needed for audits / finance & legal compliance

Maintain data entry requirements in payroll-related worksheets for manually tacked information

Complete government surveys

Participate in payroll projects and process improvement initiatives as needed

All other responsibilities as assigned
Your Experience
EXPERIENCE: 
Microsoft Office Suite
Payroll Coordinator and/or processing expereince. 
Strong customer service, written and verbal communication skills. 
Demonstrated ability to multi-task, manageme responsibiliteis to meet critical deadlines. 
SAP, Global View and/or related payroll processing systems. 
Payroll Coordinator or Processing experience. 
Our Commitment
Competitive salary commensurate with experience

Fully vested 401k match (up to 7% of total compensation)

Competitive Medical, Dental and Vision Plans - All benefits effective from first day of hire

Generous Paid Time Off (All employees start with 3 weeks of vacation which then increases with tenure in addition to sick days, floating holidays and 8 Company Observed Holidays)

Tuition Reimbursement (Eligible after 6 months of service)

Parental Leave – 100% base pay for 6 consecutive weeks within first year of a child's birth or adoption

Competitive salary commensurate with experience

Fully vested 401k match (up to 7% of total compensation)

Competitive Medical, Dental and Vision Plans - All benefits effective from first day of hire

Generous Paid Time Off (All employees start with 3 weeks of vacation which then increases with tenure in addition to sick days, floating holidays and 8 Company Observed Holidays)

Tuition Reimbursement (Eligible after 6 months of service)

Parental Leave – 100% base pay for 6 consecutive weeks within first year of a child's birth or adoption
br>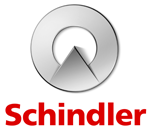 Apply now »