Location: Chakan, Maharashtra, India
Requisition ID: 51941
Schindler stands for mobility. Mobility needs experts.
Join our team in Chakan.
Founded in Switzerland in 1874, the Schindler Group is a leading global provider of elevators, escalators, and related services. Schindler mobility solutions move one billion people every day all over the world. Behind the company's success are over 60,000 employees in more than 100 countries.
Established in 1998, Schindler India is a wholly owned subsidiary of Schindler Holding Co. We supply elevators, escalators and mobility technology for all market segments: residential apartment blocks, business and shopping centers, high-rise towers as well as transport infrastructure such as metro stations and airport terminals. With sales growth double that of the industry, a rapidly burgeoning portfolio and expanding employee base each year, Schindler India is poised for a leadership position in India in the short term.
IoT Device Management Engineer/Developer
Mobility is the goal
Key responsibilities include:
Help to build, maintain and operate the global Schindler IoT Device management solution for all IoT and digital products

 

Prepare, test and optimize update & rollout procedures of new edge software components

encompassing but not limited to global deployment and rollout plan execution

Develop technical documentation and conduct technical training sessions

for continuous knowledge sharing with our global community

Plan, develop and test automated processes to optimize operations and resources utilization

Diagnose software, hardware and systems failures through established procedures

Participate in the Development of our Platform enhancements based on the product backlog.

Determine, record and work with team to revise current procedures to enhance customer satisfaction.

Provide 2nd-level support within Digital Operations Support Organization.

Contribute to product improvements by collecting product feature requests into user story formats
Mobility needs you
Schindler seeks Candidates with Bachelor degree-education in computer or engineering sciences, or equivalent qualification with minimum 3 years of experience in a support organization or software development with technical support aspects.
P

roficient scripting programming skills (e.g. Python, batch scripting, etc.)

Expertise in logging and troubleshooting complex systems & proven problem-solving skills.

Solid understanding of Linux Operating Systems

Solid experience in software development processes, tools and deployment methods (GIT, Jenkins, BitBucket, etc.).

Solid understanding of REST APIs and experience in leveraging API capabilities to automate tasks

.

Good understanding of Edge Devices software architecture based on ARM/Linux and LXC Containers.

Experience in Web Development e.g. (Angular JS) and object-oriented programming would be a plus.

Good understanding of multi-cloud architecture based micro services ideally with Azure, AWS and OpenStack/ Huawei Cloud.

Experience in methodologies and processes for managing large scale relational (SQL) and non-relational databases (e.g. MongoDB).

Agile experience with KANBAN or SCRUM preferable.

First experience in Software AGs Cumulocity IoT platform would be a plus.

Working experience with Atlassian (e.g. Jira) tools would be a plus
What else should you know?
Do you want to move the future with us?
Interested? Send us your complete application at
Aparna Agarwal
aparna.agarwal@schindler.com
www.schindler.com
br>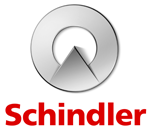 Apply now »