Location: Cleveland, OH, Ohio, United States 
Job ID: 65892 
We Elevate... You
Our mission is to keep cities and people around the world moving. Since 1874 Schindler has an outstanding reputation for not only elevating buildings, but the well-being of everyone who lives and works in them. Do you have the talent, ambition, and vision to help us elevate tomorrow's world?
 
Find out more about us here - Company Website or LinkedIn
As a leading employer in the urban mobility industry, we are always looking for a diverse group of people who can create exceptional value for our customers.
Join us as a
Warehouse Associate
Your Skills
Supervises and coordinates activities of workers concerned with ordering, receiving, storing, inventorying, issuing, and shipping materials, supplies, tools, equipment, and parts in the warehouse by performing the following duties:
Plans layout of stockroom, warehouse, and other storage areas, considering turnover, size, weight, and related factors of items stored.
Advises employees on care and preservation of items received, stored, and shipped; methods and use of equipment in handling, storing, maintaining, and shipping stock; and related problems.
Studies records and recommends remedial actions for reported nonusable, slow moving, and excess stock.
Reviews records for accuracy of information and compliance with established procedures, and to determine adequacy of stock levels.
Schedules work for special and periodic inventories.
Traces history of items to determine reasons for discrepancies between inventory and stock control records and recommends remedial actions to resolve discrepancies.
Determines work procedures, prepares work schedules, and expedites workflow.
Issues written and verbal instructions.
Assigns duties and examines work for exactness, neatness, and conformance to policies and procedures.
Studies and standardizes procedures to improve efficiency of subordinates.
Maintains harmony among workers and resolves grievances.
Prepares composite reports from individual reports of subordinates.
Adjusts errors and complaints.
The Supervisor is responsible for the overall direction, coordination, and evaluation of this unit.  Carries out supervisory responsibilities in accordance with the organization's policies and applicable laws. Responsibilities include interviewing, hiring, and training employees; planning, assigning, and directing work; appraising performance; rewarding and disciplining employees; addressing complaints and resolving problems.
Your Experience
Your Experience
BACHELORS DEGREE   
Two years' college required (BA/BS) or equivalent preferred
High school diploma or general education degree (GED); and 1 year related experience and/or training; or equivalent combination of education and experience.
COMPUTER SKILLS
Desktop or laptop computer, utilizing software applications such as Lotus Notes & SAP.
PHYSICAL DEMANDS
The physical demands described here are representative of those that must be met by an employee to successfully perform the essential functions of this job.
While performing the duties of this job the employee is regularly required to stand; walk; use hands to finger, handle, or feel and reach with hands and arms. The employee is frequently required to bend, stoop and climb.
The employee is regularly required to lift up to 50 pounds. The vision requirements include: close vision, distance vision, peripheral vision, depth perception and ability to adjust focus.
Our Commitment
•    Competitive salary commensurate with experience
•    Competitive Medical, Dental and Vision Plans - All benefits effective from first day of hire
•    Generous Paid Time Off (All employees start with 3 weeks of vacation which then increases with tenure in addition to sick days, floating holidays and 8 Company Observed Holidays)
•    Tuition Reimbursement (Eligible after 6 months of service)
•    Parental Leave – 100% base pay for 6 consecutive weeks within first year of a child's birth or adoption
•    401k Plan: Eligible and company match and vesting on first day of employment
•    Company Match: 100% on first 4% of employee contributions than 50% on the next 6% of employee Contributions
o    If an employee contributes 10%, Schindler matches 7%
Will you join us and elevate tomorrow's World?
We look forward to receiving your complete online application.
For questions, please contact Michelle R Bridges, +12147660475
At Schindler Group we value inclusion and diversity, and practice equity to create equal opportunities for all. We endeavor that all qualified applicants will receive consideration for employment without regard to age, race, ethnic background, color, religious affiliation, union affiliation, gender, gender identity, sexual orientation, marital status, national origin, nationality, genetics and health, disability or veteran status.
If you would like assistance with the application process for this position, please contact the recruiter highlighted above who will be happy to help.
br>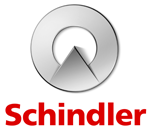 Apply now »