Location: Clinton, NC (Escalator Plant), North Carolina, United States 
Job ID: 67459 
We Elevate... You
Our mission is to keep cities and people around the world moving. Since 1874 Schindler has an outstanding reputation for not only elevating buildings, but the well-being of everyone who lives and works in them. Do you have the talent, ambition, and vision to help us elevate tomorrow's world?
 
Find out more about us here - Company Website or LinkedIn
As a leading employer in the urban mobility industry, we are always looking for a diverse group of people who can create exceptional value for our customers.
Join us as a
Sr Strategic Buyer
Your Skills
Develops procurement strategies that provide the best balance of quality, delivery, and cost for the business.  Lead and facilitate Cost Competitive Leadership program.  Buyer for assigned categories based on needs of the business.
Investigates, analyzes and prepares procurement commodity/category plans.

Develops organizational concurrence and support of other Schindler functions in preparation and implementation of commodity/category plans.

Performs a leadership role in supplier selection, qualification and implementation of commodity/category plans.

Works with stakeholders to analyzes the requirements of the commodity/category, including preliminary specifications, preferred supplier, and delivery.

Solicits and evaluates proposals for the requested commodity/category.

Investigates potential suppliers to determine if they meet the specified requirements.

Decides on appropriate supplier(s) to be used and advises team members or management of the decision.

Negotiates the lowest possible total cost for the commodity/category balanced against the optimum quality and schedule needs.

Implements purchase contracts that comply with company and government regulations.

Provides guidance to Schedulers and Master Schedulers. Lead and implement projects as required.

Develops and implements quality, service and cost improvement programs.

Provides inter functional procurement support in pursuing divisional strategic plans.

Assists in competitive position analysis.

Works with the appropriate stakeholder in the negotiations of major capital expenditures.

Directs Schedulers, Master Schedulers and others regarding pricing, vendor performance and delivery options.

Buyer for assigned categories based on needs of the business.
Your Experience
Education/Experience: Bachelor's degree (B. A.) from four-year college or university (MBA preferred).  Five + years experience in Purchasing/Production Control related environement and/or training (or less experience if MBA).  Requires knowledge of corporate purchasing interfaces, negotiation techniques, and contracts and business agreements.
Language Ability: Ability to read, analyzes, and interpret common technical/financial reports, and legal documents.  Daily contact required with planners, production associates, accounting and engineering is required.
Math Ability: Ability to work with mathematical concepts such as probability and statistical inference. Ability to apply concepts such as fractions, percentages, ratios, and proportions to practical situations.
Reasoning Ability: Ability to define problems collects data, establish facts, and draw valid conclusions. Understands business implications of decisions.  Displays orientation to profitability.  Develops and demonstrates a knowledge of the marker, competition, and industry they are assigned to.  Develops and implements cost saving measures.  Analyzes market and identifies external threats and opportunities. Adapts strategy to changing conditions.
Computer Skills: To perform this job successfully, an individual must have a high level of expertise importing/leveraging data for use in spreadsheets, graphs, and flowcharts.  Previous SAP experience is preferred.  High level of proficiency with software applications, including Microsoft Office - Word, PowerPoint, and Excel.
Travel: Approximately 25% of time.
To perform the job successfully, an individual should demonstrate the following competencies:
Understands Customers and Market- Identifies and assesses information to achieve the most effective analysis of competitive, industry, market, governmental, and technological factors that influence our business.
Develop & communicate a shared ambition - Brings fresh insight and forms ambitious plans for the achievement of goals.  Consistent communication of these plans to a wide audience, ensuring that all employees understand the way forward and their role in the achievement of team, department, and organizational goals.
Inspire people - The ability to energize and inspire others with an unshakeable belief and passion for the success of Schindler by providing purpose and direction, showing courage and encouraging others to do the same.
Promotes teamwork - Builds strong, cohesive teams and work across organizational, functional, geographic, and zone boundaries.  Leverage best practices from different parts of the organization and maximize economies of scale. 
Develops people - Creates a learning environment and commitment to building capability of people within the organization.  Establishes feedback and development opportunities to bridge knowledge and skill gaps, allocates challenging responsibilities for development purposes, and adopting a coaching, mentoring and facilitative approach to leadership that continuously nurturing of talents and aspirations. 
Think & act like an entrepreneur - Demonstrates the capacity to view a situation, problem, or opportunity from multiple perspectives at the same time and to develop alternative solutions to support business decisions.
Drive for results -Focuses on the achievement of business results for a team, branch, or organizational unit by overcome obstacles and barriers and deliver to the highest possible standards.  Consistently hitting goals and objectives and pushing oneself and others to achieve stretch goals.
Will you join us and elevate tomorrow's World?
We look forward to receiving your complete online application.
For questions, please contact Pooja Gupta,
At Schindler Group we value inclusion and diversity, and practice equity to create equal opportunities for all. We endeavor that all qualified applicants will receive consideration for employment without regard to age, race, ethnic background, color, religious affiliation, union affiliation, gender, gender identity, sexual orientation, marital status, national origin, nationality, genetics and health, disability or veteran status.
If you would like assistance with the application process for this position, please contact the recruiter highlighted above who will be happy to help.
br>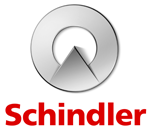 Apply now »