Location: Denver, CO, Colorado, United States 
Job ID: 70928 
We Elevate... You
Our mission is to keep cities and people around the world moving. Since 1874 Schindler has an outstanding reputation for not only elevating buildings, but the well-being of everyone who lives and works in them. Do you have the talent, ambition, and vision to help us elevate tomorrow's world?
 
Find out more about us here - Company Website or LinkedIn
As a leading employer in the urban mobility industry, we are always looking for a diverse group of people who can create exceptional value for our customers.
Join us as a
Sales Rep EI
Your Skills
Identify opportunities through key customer contacts and industry information, sources for sale of Company products and services.  All information associated with such sales shall be processed in completeness and timeliness so as to support customer requirements.
ESSENTIAL FUNCTIONS:
Describe the key responsibilities of the position in order of importance and identify % of time spent on that responsibility.
o    Participate in Company/Region/District professional development programs to enhance working knowledge of Elevator Company products, services and procedures.
o    Meet and/ or exceed assigned sales and customer objectives.
o    Negotiate contract terms favorable to Company.
o    Establish favorable client relationships.
o    Analyze customer needs and secure desirable business through application of Company products and services.
o    Prepare estimates for the sale of Company products and services.
o    Assist architects and/ or developers with application of Company products through layout data and specifications.
o    Prepare and maintain required customer information and files in accordance with established procedures.
o    Source, analyze, communicate and apply competitive data for competitive advantage to Westinghouse.
o    Communicate to both customer and internal operations the necessary information so as to assure customer satisfaction and meet sales cost objectives.
o    Accounts receivable management for assigned accounts.
o    Assess and follow customer complaints to satisfactory resolution.
Your Experience
Minimum Education Level: Bachelor's Degree
Other: Degree in Business Administration or Engineering preferred, or equivalent, and two years experience in elevator or construction related industry.
Other Special Requirements: Two years experience in elevator or construction related industry.    
Possess knowledge of Company products, services and procedures, have negotiation skills and sales techniques required to sell Company products and services, understand operating environment, national and local code requirements as well as Company policies.
FUNCTIONAL/TECHNICAL EXPERTISE
Computer Skills:
Required knowledge of softwares and/or any programs to be used including the level of expertise.

Nature and complexity of problems required to be solved, and the level of analysis, independent judgment, and planning required to be used.

Work with Owner and Building management in obtaining maintenance agreement, renewal of agreements as well as updates to their system either to meet new code requirements or through application of new technologies.

Trying to expedite final payment on construction projects when the elevators are completed six months before the building is completed and the equipment is experiencing shutdown problems.  Sales Representative must identify the shutdown problems and explain that the elevators are not designed to operate in a construction environment.

Must have the necessary written and verbal communication skills, along with product application experience so as to coordinate complex negotiations, develop customer proposals, make effective presentations and close the sale at an objective price preference over competition.
Our Commitment
Competitive Medical, Dental and Vision Plans - All benefits effective from first day of hire
•    Generous Paid Time Off (All employees start with 3 weeks of vacation which then increases with tenure in addition to sick days, floating holidays and 8 Company Observed Holidays)
•    Tuition Reimbursement (Eligible after 6 months of service)
•    Parental Leave – 100% base pay for 6 consecutive weeks within first year of a child's birth or adoption
•    401k Plan: Eligible and company match and vesting on first day of employment
•    Company Match: 100% on first 4% of employee contributions than 50% on the next 6% of employee Contributions.  If an employee contributes 10%, Schindler matches 7%
Will you join us and elevate tomorrow's World?
We look forward to receiving your complete online application.
At Schindler Group we value inclusion and diversity, and practice equity to create equal opportunities for all. We endeavor that all qualified applicants will receive consideration for employment without regard to age, race, ethnic background, color, religious affiliation, union affiliation, gender, gender identity, sexual orientation, marital status, national origin, nationality, genetics and health, disability or veteran status.
If you would like assistance with the application process for this position, please contact the recruiter highlighted above who will be happy to help.
br>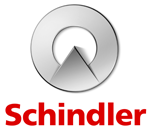 Apply now »