Location: Madrid alcobendas, Madrid, Spain 
Job ID: 68814 
We Elevate… You
Join Schindler and help us elevate our world: Use your skills to allow megacities to grow. With our elevators and escalators, we keep the urban world moving.
 
Since 1874 Schindler has been a Citymaker with proud reputation for elevating not only buildings, but the well-being of everyone who lives and works in them. People, passion, and innovation are the pillars of our success.
Join us as a
Digital Analytics Specialist
We Elevate... Your Responsibilities
Schindler is looking for a Digital Analytics Specialist for its Global Reporting Solutions (GRS) team. As a BI Consultant, you will be building up strong Schindler business process knowledge to create impactful reports for our field management so that they can lead with data insights. You will be organizing your scrum team in close coordination with the product owner and scrum master. You will be gathering requirements and designing best-in-class Power BI reports in collaboration with experts from different parts of our business. You will be reporting to the CoE Digital Analytics Team Lead in Madrid and be part of the Global Reporting Solutions (GRS) of Schindler based in Ebikon, Switzerland.
We are looking for a people-minded technologist, who is passionate about analytics & reporting, comfortable with driving change, a solid problem-solver, with proven ability to operate and deliver in a fast-paced, dynamic environment, all the while meeting our high-quality standards. Candidates need a well-rounded background to balance the line between IT and the business.
You will mainly be responsible for the following tasks:
Design new impactful reports in co-creation for our management cockpit together with global business and lead users in design thinking sessions, considering data model and Power BI capabilities

Manage the backlog of your scrum team by breaking apart and prioritizing requirements so that your team can ship value every sprint

Lead your functional team, which constitutes of several developers and a data modeler by defining clear sprint goals and sprint backlogs

Demo your new or enhanced reports to gather user feedback so that we ensure usefulness and impact of our solutions

Test the functionality of your reports and collaborate with the quality assurance specialist in your team to match the expected results

Support the business change manager of our global team in the worldwide roll-out of your reports by enhancing the reports to match evolving user expectations
We Elevate... Your Best Self
Furthermore, you possess the following experience:
At least 2-3 years of experience in various BI projects with solid

knowledge in one of the leading BI tools (e.g. Power BI, Qlik or Tableau) for data analytics, visualizations, reporting. Knowledge of Power BI is a plus.

Bachelor's degree in business administration or engineering.

Full BI lifecycle experience (from requirement to report).

Strong problem solver and ability to translate business needs to impactful reports.

Evangelist for change management and driving digitalization within a multinational environment.

SAP knowledge (in one or more modules: FICO/MM, SD, Contracts) is a plus.

Proven success in contributing to a team-oriented environment.

Highly organized; able to structure and manage large quantities of complex information. Knowledge of Confluence and Jira software is a plus.

Fluency in English and proactive communication effectively with all levels of staff and management.
We Elevate... You
Flexible compensation plan
Childcare vouchers, car rental, health insurance with benefits for your family members, restauant vouchers... Save money with the flexible remuneration and its tax advantages!
enter between 7:30 am and 9:30 am and leave between 05:00 pm and 07:00 pm. Is there a lot of traffic in the mornings after dropping the children off at school or are you an early riser to make the most of the day? Organize it the way you want with our flexible schedule!
You will enjoy a continuous working day in the summer, and how many things can you do in almost a month?  if you don't know, start thinking about it! here you have almost 1 month of annual vacation!  Also, think about what you are going to do in the summer evenings because here you will have them free!
Online training in technology and languages
Do you want to get certified in your new favorite technology? Do you prefer to learn a new language? at Schindler you have online training for this, 100% subsidized by the company. 
Medical insurance 100% subsidized
We are experts in the lifting sector experts in the lifting industry, we leave the medical check-ups we leave to the professionals 😉.
When it comes to insurance, this is a classic - and if you work at Schindler, you'll get one!
Hard working sometimes affects the health of our muscles. Enjoy a good decontracting massage with a good physiotherapist.
Financial help for children with disabilities
We are here to help you. We not only care about you; we also care about all the needs your family may have.
Financial rewards for loyalty
Loyalty pays off! It's so important to us that you thrive here that we want to thank you as best we can.
To help you with any unforeseen event or to give you a hand with your dreams, when you're with us for 2 years you can count on our personal loans.
You will work in an international environment, with the opportunity to collaborate with teams in other countries, and you may even have the option to change your residence temporarily.
Can You Elevate Us?
Contribute to our success and join us in shaping the mobility of tomorrow! We look forward to receiving your complete online application. For questions, please contact : Beatriz Perez, (+34) 916576078x16078
www.schindler.es
At Schindler Group we value inclusion and diversity, and practice equity to create equal opportunities for all. We endeavor that all qualified applicants will receive consideration for employment without regard to age, race, ethnic background, color, religious affiliation, union affiliation, gender, gender identity, sexual orientation, marital status, national origin, nationality, genetics and health or disability.
br>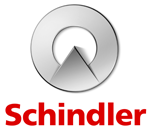 Apply now »