Location: Dublin, Ireland, Ireland 
Job ID: 56305 
We Elevate... You
Join Schindler and help us elevate our world: Use your skills to allow megacities to grow. With our elevators and escalators, we keep the urban world moving.
 
Since 1874 Schindler has been a Citymaker with proud reputation for elevating not only buildings, but the well-being of everyone who lives and works in them. People, passion, and innovation are the pillars of our success.
Schindler is one of the world's leading suppliers of elevators, escalators and moving walkways. We employ talented individuals in over 100 countries worldwide to design, develop, install, maintain and modernize the mobility systems that keep the world's urban population on the move. We offer a dynamic, forward-looking work environment that enables our employees to innovate and excel in their chosen fields.
Join us as a
Service Leader - Repairs
We Elevate... Your Responsibilities
The Service Leader is the primary point of contact for customers within the business unit and is responsible for an area of Field Operations within a Region. The Service Leader is responsible for managing all resources within their prescribed area in line with the Company rules, to meet the business targets for the Branch and ensure customer satisfaction. Measured variables include:
Safety and Quality requirements and standards

Customer communication, portfolio retention and renewal

Business productivity & cost management

Employee recruitment and team development
Responsibilities include:
Optimise the Region's staffing of service Engineers and Technicians, by planning the personnel needs, including route organisation, workloads and training. Match skills with route requirements and assign/delegate appropriate workloads, develop and sustain team spirit.

Manage maintenance portfolio from the service contract acceptance to the collection of bad debts including follow-up actions.

Deliver repair sales targets as determined by the Regional Director.

Execute leadership to Engineers and Technicians in matters of customer and employee satisfaction, adding value to the business, quality of work and operational efficiency.

Manage and follow-up actions of customer claims and complaints.

Conduct periodic quality and safety audits and inspections to ensure service levels and customer satisfaction.

Accountable for the identification and resolution of sick or rouge units, supervise and follow-up of work performed, including developing plans for sick units in cooperation with the Regional Technical Specialist.

Manage chargeable repairs from offer/sale to completion including the collection of bad debt along-side the credit control team.

Manage non-chargeable repairs to control costs as best as possible.

Support sales lead activities in the recovery lost units and the conversion of new Schindler products approaching warranty expiration date.

Supporting employee on the job training and skills development, including safety training and tool box talks in coordination with the Regional Technical Specialist and FQE.

Conduct at least monthly 'drum beat' meetings as a group or one to one as required with first line reports.
We Elevate... Your Best Self
Degree qualified or equivalent experience in a relevant technical or business discipline.

Proven track record of running a service business unit (five to seven years) in a related industry.

Proven track record in managing the customer interface

Proven experience in a management/leadership role

Proven experience of P&L responsibility

Knowledge of the Lift industry or Facilities Management

Proven technical and commercial awareness as it relates to the lift industry business would be desirable

SAP experience beneficial

Some travel may be required

Excellent communicator and proven ability to build networks and relationships with internal and external customer base.
Sound decision making

Good problem-solving skills

Good attention to detail

Excellent written and verbal communication skills

The ability to work under pressure and to deadlines
Can You Elevate Us?
Be part of a highly driven organization where high performance connects people and is a vital part of achieving strong business results. Send us your application. 
www.schindler.com
br>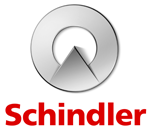 Apply now »