Location: Ebikon, Lucerne, Switzerland 
Job ID: 55329 
We Elevate... You
Join Schindler and help us elevate our world: Use your skills to allow megacities to grow. With our elevators and escalators, we keep the urban world moving.
 
Since 1874 Schindler has been a Citymaker with proud reputation for elevating not only buildings, but the well-being of everyone who lives and works in them. People, passion, and innovation are the pillars of our success.
Schindler is one of the world's leading suppliers of elevators, escalators and moving walkways. We employ talented individuals in over 100 countries worldwide to design, develop, install, maintain and modernize the mobility systems that keep the world's urban population on the move. We offer a dynamic, forward-looking work environment that enables our employees to innovate and excel in their chosen fields.
Join us as a
Junior BI Analyst Controlling/Reporting (m/f/d) 80 - 100 %
We Elevate... Your Responsibilities
We are looking for a Business Intelligence Analyst to drive digital transformation with our Global Reporting Solutions Team based in Ebikon. You implement tools and strategies to translate data into valuable business insights in the Group Management Information System (Group MIS) and other BI solutions of the Schindler Group. You will be gathering requirements and designing best-in-class standard BI applications on Group and subsidiary level in collaboration with experts from different parts of our business (Business Process Managers).
Contribute to strategies and processes for effective data analysis and reporting in the Group Management Information System (Group MIS) and its integrated budgeting and forecasting process;

Manage changes in the Group MIS requested from Business Managers and other stakeholders, translate business requirements into IT specifications, perform testing of newly developed functionalities;

Support Global Controlling in the preparation of the budgeting and forecasting process (e.g. collect business demand, prioritize and process changes in the Group MIS, establish user communication);

Participation in data warehouse design for Group Reporting and operational BI solutions, documenting contents in data warehouse and align them with harmonized steering concept;

Support Reporting Entities with respect to Group MIS reporting processes;

Support users on their BI reporting requirements i.e. self-service;

Contribute to the finance transformation strategy of the Schindler Group (e.g. implementation of new management reporting, consolidation tools and BI tools) including driving the change management within the organization.
We Elevate... Your Best Self
You are a people-minded technologist, who is passionate about analytics & reporting, comfortable with driving change, a solid problem-solver, with proven ability to operate and deliver in a fast-paced, dynamic environment, all the while meeting our high-quality standards. Candidates need a well-rounded background to balance the line between IT and finance. Further requirements may include:
Bachelor or Master's degree in information technology or business informatics specialist or equivalent;

2-3 years of experience in various BI projects with solid knowledge in one of the leading BI tools (e.g. Longview, Power BI, Qlik) and Databases (SAP BW, Azure) complemented by excellent MS Office skills. ERP know-how (SAP FI/CO and SAP COPA) as well as programming skills (Java, VBA) are considered as an asset

Expertise in Group MIS, Group Reporting and Business Intelligence (BI) matters, consolidation know-how is a plus

Commercial background in Group accounting and financial accounting know-how

BI lifecycle experience (from requirement to report)

Strong problem solver and ability to translate business and finance needs to impactful reports

Evangelist for change management and driving digitalization within a multinational environment
Can You Elevate Us?
Be part of a highly driven organization where high performance connects people and is a vital part of achieving strong business results. Send us your application. For questions please don't hesitate to contact Christian Gerber, (+41) 414453122
www.schindler.com
br>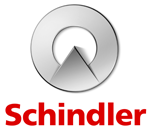 Apply now »