Location: Hanover, PA (Logistic Ctr), Pennsylvania, United States 
Job ID: 67504 
We Elevate... You
Our mission is to keep cities and people around the world moving. Since 1874 Schindler has an outstanding reputation for not only elevating buildings, but the well-being of everyone who lives and works in them. Do you have the talent, ambition, and vision to help us elevate tomorrow's world?
 
Find out more about us here - Company Website or LinkedIn
As a leading employer in the urban mobility industry, we are always looking for a diverse group of people who can create exceptional value for our customers.
Join us as a
Production Planner
Your Skills
Safety:
The ability to work safely and proactively contribute to a safer work environment.

Observe all company rules and safety practices.

Participate in safety meetings and complete all required safety activities
Quality:
Ensure the update, quality, and consistency of key parameters of supply and stock management (ex: Replenishment Lead Time, Quantity, Frequency, Stocking policy...)

Strong regard for product quality and safety standards
Production:
Manage the plant's Master Production Schedule (forecast workload/capacity)

Coordinate programming activities to ensure proper flow of work to the machines

Lead the Master Production Plan (MPP) process within the plant, and coordinate with other functions (attend weekly status meetings, and lead communication of plant status to other areas)

Manage the flow of material within the plant by optimizing machine schedules and assembly schedules to reduce manufacturing lead time

Monitor and plan the flow of raw materials and the sub-assemblies from within the plant and from suppliers to the workshop, the flow of the plant's finished goods from the workshop to the distribution centers/customers

Utilize Daily Output and Efficiency measures to update and modify schedules within the plant to increase productivity

Monitor Defective Materials from the Plant and coordinate manufacturing of replacement pieces to minimize delays within the assembly cells

Coordinate with Plant supervision to assign personnel to the proper areas

Assist with head count planning within the factory to meet capacity requirements

Participate in all daily stand up meetings with the plant supervision

Monitor On time delivery and schedule the factory to meet delivery goals

Monitor and schedule 500 Orders and Cat Sales Orders to meet delivery goals
Leadership:
Guide and assist other personnel as directed.

Provide suggestions and ideas toward continuous improvement

To be in a continuous improvement approach for ISSR, BOL, OTD, Customer Lead Time, DIN/NIN FG, UHS

Be the key user for the department for information system
Your Experience
1. Prior Experience as a Production Planner
2. Excellent Verbal and Written Communication Skills        
3. Exceptional Organizational and Time Management Skills
4. Sharp analytical and problem-solving skills
Our Commitment
Competitive salary commensurate with experience

Competitive Medical, Dental and Vision Plans - All benefits effective from first day of hire

Generous Paid Time Off (All employees start with 3 weeks of vacation which then increases with tenure in addition to sick days, floating holidays and 8 Company Observed Holidays)

Tuition Reimbursement (Eligible after 6 months of service)

Parental Leave – 100% base pay for 6 consecutive weeks within first year of a child's birth or adoption

401k Plan: Eligible and company match and vesting on first day of employment

Company Match: 100% on first 4% of employee contributions than 50% on the next 6% of employee Contributions

If an employee contributes 10%, Schindler matches 7%
Will you join us and elevate tomorrow's World?
We look forward to receiving your complete online application.
For questions, please contact Pooja Gupta,
At Schindler Group we value inclusion and diversity, and practice equity to create equal opportunities for all. We endeavor that all qualified applicants will receive consideration for employment without regard to age, race, ethnic background, color, religious affiliation, union affiliation, gender, gender identity, sexual orientation, marital status, national origin, nationality, genetics and health, disability or veteran status.
If you would like assistance with the application process for this position, please contact the recruiter highlighted above who will be happy to help.
br>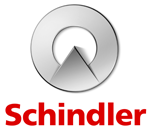 Apply now »