Location: Hanover, PA (Logistic Ctr), Pennsylvania, United States 
Job ID: 67168 
We Elevate... You
Our mission is to keep cities and people around the world moving. Since 1874 Schindler has an outstanding reputation for not only elevating buildings, but the well-being of everyone who lives and works in them. Do you have the talent, ambition, and vision to help us elevate tomorrow's world?
 
Find out more about us here - Company Website or LinkedIn
As a leading employer in the urban mobility industry, we are always looking for a diverse group of people who can create exceptional value for our customers.
Join us as a
Quality Inspector
Your Skills
Job Responsibilities & Qualifications:
Quality Inspectors (QI) are responsible for inspecting the quality of all inbound supplier materials and outbound product during the assembly, packaging, and shipping product phases. QI's helps leadership identify damages to inbound supplier materials that may need to be addressed by our material planners managing the supplier relationships. QI leads multiple audits throughout the assembly and packing process to identify any errors including machine failures, assembly concerns, etc. Based on their findings, QI is responsible for compiling the data captured on the production floor and creating graphs used to improve efficiency.
Description:
Perform a wide variety of Quality Assurance duties such as inspection, audits, gauge calibration and dimensional layouts.

Perform random audits of boxes prepared in pick & pack street. Conducting visual checks as per the pre-defined check sheet and communicating deviations to production supervisor.

Inspect mechanical, electrical, and sheet metal parts and structures using blueprints and standard inspection tools. 

Perform receiving, in-process, final, and first article inspections on supplier components.  Conduct in process and final assembly audits to determine compliance to drawings and specifications.

Read and interpret detailed specifications, drawings, charts, graphs and reports to determine inspection requirements to be followed.

Complete necessary inspection reports, including spreadsheets and graphs. Summarizing re-work and waste and inputting data into quality database.

Utilize all inspection equipment and/or fixtures for required inspection operations. This includes initial sample inspection layouts, design verification, engineering verification, tooling verification, destructive testing as well as any laboratory testing which may be required.

Support Pick-and Pack street / production line in resolving complaints reported in-house as well as from external customers.

Keeps measurement equipment operating by following operating instructions

Maintains safe and healthy work environment by following standards and procedures, complying with safety regulations. Ensuring 5S is maintained in his/her work area.

Significant knowledge and use of Excel is required.  Heavy interaction with SAP transactions also required.
Your Experience
Qualifications:
High School Diploma or GED Equivalent

Excellent written and oral communication

2-3 years of experience with Office Suite (Word, Excel, etc.)

Must be comfortable creating graphs in Excel

SAP experience preferred, but not required

Previous experience working for a quality department is preferred

Previous experience working in a manufacturing environment is preferred, but not required
Will you join us and elevate tomorrow's World?
We look forward to receiving your complete online application.
For questions, please contact Pooja Gupta,
At Schindler Group we value inclusion and diversity, and practice equity to create equal opportunities for all. We endeavor that all qualified applicants will receive consideration for employment without regard to age, race, ethnic background, color, religious affiliation, union affiliation, gender, gender identity, sexual orientation, marital status, national origin, nationality, genetics and health, disability or veteran status.
If you would like assistance with the application process for this position, please contact the recruiter highlighted above who will be happy to help.
br>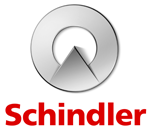 Apply now »