Location: Hanover, PA (Logistic Ctr), Pennsylvania, United States 
Job ID: 63069 
We Elevate... You
Our mission is to keep cities and people around the world moving. Since 1874 Schindler has an outstanding reputation for not only elevating buildings, but the well-being of everyone who lives and works in them. Do you have the talent, ambition, and vision to help us elevate tomorrow's world?
 
Find out more about us here - Company Website or LinkedIn
As a leading employer in the urban mobility industry, we are always looking for a diverse group of people who can create exceptional value for our customers.
Join us as a
SC Supply Planning Manager
Your Skills
PURPOSE OF POSITION
The Supply Planning Manager create value through a definition and harmonization of all the process and methodologies related forecasting, inventory management and best practice implementation.                             
Create consistency of demand and Supply using S&OP as main input.  
Create Supply visibility to the different SC players, linking the market with SC, to improve the reactiveness of the overall SC.
Create and standardize the supply planning process at the different levels of the product granularity considering the different type of business managed by the Supply Chain (NI /MOD/ EI).
Interact with different entities like the Product Change Management team and the SAP & System team with the aim to anticipate precious information about phase-in / out of the different product / components / raw materials and deploy inside the Material Planning organization to guarantee the material availability in the day to day activities.
Define the structure of the planning bills that should provide the requirements of the different product variants to let the Planning to properly run the Capacity Planning and to define the right inventory level of components.
Build with the support of IT the best system in order to run the most efficient Purchase to Pay process.
Build and Lead  the MPS at SC-NA Level by modelling and creating the visibility on all the possible sources of demand that SC-NA should sustain at the different supply sources like KWs and T1 raising all the possible capacity breaches and defining actions/solutions.
Lead the organization, develop team members, and upgrade existing skills and performance to the requirements given by the New Integrated Supply Planning, act as department representative while supporting cross functional activities , being in the position to represent the Head of department in case of his/her absence.
Set the KPIs and the targets for the Material Planning Organization.
Experience in procurement management, delivery, MRP, and invoice of materials, and supplies for the supply chain organization.
MAJOR RESPONSIBILITIES
Essential Duties and Responsibilities include the following. Other duties may be assigned.
Analyzes the demand coming from S&OP as main input;
Assure the correct master data set up for an automatic and reliable MRP run.
Creates reporting for all the Material Planning organization in order to allow the Planner to run his/her job in efficient way.
Inventory Analysis for all the portfolio to be distributed to all the Organization with corrective actions, in order to meet the target given by the group.
Implement from scratch the IT system in order to set up the ideal planning platform to run automatically the planning cycle.
Reports supplier purchase order performance and concerns to supporting Supply Chain teams. Supplier follow up.
Reports status of purchase order delivery and purchase orders past delivery dater Supplier follow up.
Reports status of stock material and stock part numbers to current inventory levels and purchase order delivery dates.
Report regularly and drive all the department trough the continuous improvement approach to bring Material Planning to the excellence.
Participate as a team member in Industrialization of new and existing parts.
Responsible to measure and report supplier on time delivery performance. Supplier follow up.
Responsible for assisting in the management of inventory value through inventory levels and E/O material.
Maintain open communication with transparency to all internal and external Supply Chain member.
Is a leader in company, goals, cultural beliefs and company code of conduct
Champions safety performance,
Supports and Leads other projects as needed.
Ability and willingness to lead; develop and mentor team members.
Challenges the status quo and stimulates change and supports implementation.
Seeks problem and conflict resolution promptly, effectively and positively Willingness to support others,
Ability to effectively communicate vertically and horizontally.
Your Experience
COMPETENCY
To perform the job successfully, an individual should demonstrate the following competencies:
Understands Customers and Market- Identifies and assesses information to achieve the most effective analysis of competitive, industry, market, governmental: and technological factors that influence our business.
Develop & communicate a shared ambition - Brings fresh insight and forms ambitious plans for the achievement of goals. Consistent communication of these plans to a wide audience, ensuring that all employees understand the way forward and their role in the achievement of team, department, and organizational goals.
Inspire people - The ability to energize and inspire others with an unshakeable belief and passion for the success of Schindler by providing purpose and direction, showing courage and encouraging others to do the same. 
Promote teamwork - Builds strong, cohesive teams and work across organizational, functional, geographic, and zone boundaries. Leverage best practices from different parts of the organization and maximize economies of scale.
Develop people - Creates a learning environment and commitment to building capability of people within the organization.
Establishes feedback and development opportunities to bridge knowledge and skill gaps, allocates challenging responsibilities for development purposes, and adopting a coaching, mentoring and facilitative approach to leadership that continuously nurturing of talents and aspirations.
Think & act like an entrepreneur - Demonstrates the capacity to view a situation, problem, or opportunity from multiple perspectives at the same time and to develop alternative solutions to support business decisions.
Drive for results -Focuses on the achievement of business results for a team, branch, or organizational unit by overcome obstacles and barriers and deliver to the highest possible standards. Consistently hitting goals and objectives and pushing oneself and others to achieve stretch goals
POSITION SPECIFICATIONS
To perform this job successfully, an individual must be able to perform each essential duty satisfactorily. The requirements listed below are representative of the knowledge, skills, and/or ability required. Reasonable accommodations may be made to enable individuals with disabilities to perform the essential functions.
Education/Experience:
BS degree and five years' experience in Procurement/Production Control leadership roles or the equivalent combination of education and experience. Requires knowledge of corporate business interfaces and leadership experiencer with strong know-how in Planning of multinational company.
Language Ability:
Ability to read, analyze, and interpret general business periodicals, professional journals, technical procedures, or governmental regulations. Ability to write reports, business correspondence, and procedure manuals. Ability to effectively present information and respond to questions from groups of managers, customers, and co-workers-

Math Ability:

Ability to work with mathematical concepts such as probability and statistical inference, and algebra Ability to apply concepts such as fractions, percentages, ratios, and proportions to practical situations.
Reasoning Ability:
Ability to define problems collects data, establish facts, and draw valid conclusions. Ability to interpret an extensive variety of technical instructions in mathematical or diagram form and deal with several abstract and concrete variables where no standardization exists. Ability to read and interpret Engineering drawings and blueprints for materials and specifications,

Computer Skills:

To perform this job successfully, an individual should have knowledge of Advanced MS Word, Excel, power point, Manufacturing System Software; SAP or other ERP, E-mail, Internet sourcing and buying-
Travel:
Regular visits to vendors and/or supporting Schindler operations/customers.

 
WORK ENVIRONMENT
The work environment characteristics described here are representative of those an employee encounters while performing the essential functions of this job. Reasonable accommodations may be made to enable individuals with disabilities to perform the essential functions.  The performance of this position may occasionally require exposure to the manufacturing areas were under certain areas require the use of personal protective equipment such as safety glasses with side shields and mandatory hearing protection. For the most part ambient room temperatures, lighting and traditional office equipment as found in a typical office environment. The noise level in the work environment is usually moderate. 
PHYSICAL DEMANDS
The physical demands described here are representative of those that must be met by an employee to successfully perform the essential functions of this job. Reasonable accommodations may be made to enable individuals with disabilities to perform the essential functions.  While performing the duties of this job the employee is regularly required to sit, use hands to finger, handler or feet and talk or hear. The employee is frequently required to stand and walk. The employee is occasionally required to reach with hands and arms.  The employee must regularly lift and/or move up to 10 pounds and occasionally lift and/or move up to 25 pounds. Specific vision abilities required by this job include close vision, color vision, depth perception, and ability to adjust focus.
Will you join us and elevate tomorrow's World?
We look forward to receiving your complete online application.
For questions, please contact Pooja Gupta,
At Schindler Group we value inclusion and diversity, and practice equity to create equal opportunities for all. We endeavor that all qualified applicants will receive consideration for employment without regard to age, race, ethnic background, color, religious affiliation, union affiliation, gender, gender identity, sexual orientation, marital status, national origin, nationality, genetics and health, disability or veteran status.
If you would like assistance with the application process for this position, please contact the recruiter highlighted above who will be happy to help.
br>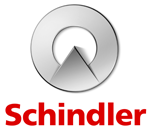 Apply now »