Location: Hanover, PA (Plant), Pennsylvania, United States 
Job ID: 62546 
We Elevate... You
Our mission is to keep cities and people around the world moving. Since 1874 Schindler has an outstanding reputation for not only elevating buildings, but the well-being of everyone who lives and works in them. Do you have the talent, ambition, and vision to help us elevate tomorrow's world?
 
Find out more about us here - Company Website or LinkedIn
As a leading employer in the urban mobility industry, we are always looking for a diverse group of people who can create exceptional value for our customers.
Join us as a
Industrial Engineering Product Leader (Mechanical)
Your Skills
Industrialization organization is a competency center in supply chain. It provides expertise forproject or program support, acting as a knowledge center of product configuration,engineering, manufacturing technology and product cost management.  Cross-functional collaboration is one of the key factors for the success of the Product ChangeProcess (PCP) lifecycle from product creation (PCP-PC) through product maintenance (PCP-PM). The cross-functional component project teams are led by INDU Product Leaders (IPL) who ensure timely completion of the deliverables required for effective product change asdefined per quality plans and the Product Change Management (PCM) process.  IPL will be responsible for ensuring successful communication of product component changesand prioritization of the component group workload in the cross-functional focusedenvironment (SCRUM).
This position will provide leadership for the product mapping of elevator heavy mechanical systems.  The position will be responsible for coordinating detailed design reviews, managing the supply chain BOM, and serving as the technical point of contact for in her/his respective component group (heavy mechanical systems). This engineer will also be tasked with ensuring clear communication of all technical and business requirements needed for accurate execution of system level projects and component designs.
The candidate should be able to interpret mechanical specifications, drawings, and GD&T tolerance labels and be able to analyze complex problems, identify root cause issues and develop innovative solutions. The ability to work across disciplines with electrical engineers, software engineers, manufacturing personnel, and field personnel is required.
ESSENTIAL FUNCTIONS:
Product backlog management for the introduction of new product and maintenance ofthe existing ones (manage INDU Mater Plan and INDU Budget and ensure the successof deliverables)
Identify and ensure completion of production readiness activities and process audits(PRR) both for internal manufacturing and external suppliers.
Lead the product change implementation in Supply Chain as per CP schedule plan andtrack changes through the closed loop process
Provide consultation and feedback for product introduction and maintenance fromrequirements planning through design. Responsible to advise on manufacturability andother supply chain concerns and in this way must become or connect with subjectmatter experts (SME) across multiple functions within the supply chain.
Develop product and process knowledge repository so to be the primary point of contactfor product design, bills of material, and manufacturing processes.
Your Experience
Project management experience, combined interpersonal skills, social competence
Entrepreneurial, imaginative and tenacious in order to achieve objectives within a changing andhighly competitive market
Enthusiastic and effective team builder/player, able to maintain good relationships with advanceEmotional Intelligence
Familiar with Quality Methods as APQP, FMEA, Control Plan, SPC, PPAP
Elevator or other manufacturing experience
Product Lifecycle Management software experience
10 years minimum of solid working experience in supply chain with manufacturing technologies andengineering (E&E, Automotive or Aerospace is of advantage)
5 years minimum of strong leadership experience on cross functional project management andchange management
5 years minimum experience in working with cross teams (cross-cultural, cross-functional)
5 years minimum SAP and Product Lifecycle Management software experience
Our Commitment
To Your Future: Fully-vested 401k match (up to 7% of total compensation)
To Your Health: Competitive Medical, Dental and Vision Plans - All benefits effective from first day of hire
To Your Wellness: Generous Paid Time Off (All employees start with 3 weeks of vacation which then increases with tenure in addition to sick days, floating holidays and 8 Company Observed Holidays)
To Your Education: Tuition Reimbursement (Eligible after 6 months of service)
To Your Family: Parental Leave – 100% base pay for 6 consecutive weeks within first year of a child's birth or adoption. Partnership with Maven Milk to ship breast milk for employees traveling on Schindler business
Will you join us and elevate tomorrow's World?
We look forward to receiving your complete online application.
For questions, please contact Christopher James Mazzerina, +19733976459
At Schindler Group we value inclusion and diversity, and practice equity to create equal opportunities for all. We endeavor that all qualified applicants will receive consideration for employment without regard to age, race, ethnic background, color, religious affiliation, union affiliation, gender, gender identity, sexual orientation, marital status, national origin, nationality, genetics and health, disability or veteran status.
If you would like assistance with the application process for this position, please contact the recruiter highlighted above who will be happy to help.
br>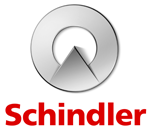 Apply now »