Location: Hanover, PA (Plant), Pennsylvania, United States 
Requisition ID: 58057 
Schindler stands for mobility. Mobility needs experts.
Join our team in Hanover, PA (Plant).
Founded in Switzerland in 1874, the Schindler Group is a leading global provider of elevators, escalators, and related services. Schindler mobility solutions move one billion people every day all over the world. Behind the company's success are over 60,000 employees in more than 100 countries.
With U.S. Headquarters in Morristown, New Jersey, Schindler Elevator Corporation is the North American operating entity of the Switzerland-based Schindler Group. Schindler is one of the leading global manufacturers of elevators, escalators and moving walks. Schindler employs over 5,000 people in more than 230 locations in North America. The company specializes in latest-technology engineering as well as mechanical and micro-technology products designed and rigorously tested for comfort, efficiency and reliability. Schindler products can be found in many well-known buildings throughout the US, including 4 World Trade Center, the Bank of America Tower and the Marriott Marquis in New York, Cowboys Stadium in Dallas and the Cleveland Clinic in Las Vegas.
Sr Supplier Development Engineer
Mobility is the goal
PURPOSE OF POSITION
This position helps create sourcing alternatives in best cost countries by performing the following activities: search, survey and recommend new supplier candidates by collaborating with Prod Operations, R&D, Quality, Product Line Management, Engineering and Purchasing to ensure that all procurements meet or exceed the requirements of external and internal customers, providing overall responsibility to analyze engineering specifications, design changes and other data to plan supplier component manufacturing activities from conceptual stage through the production launch.  Support strategic sourcing activities and moves component manufacturing to best cost country suppliers.
MAJOR RESPONSIBILITIES
Essential Duties and Responsibilities include the following.  Other duties may be assigned. 
This position will be the key technical interface person between suppliers and internal personnel.

Provide input for the development of business plans and manage the implementation of projects to ensure the achievement of strategic and tactical supply chain management goals.

Participates in the selection of suppliers and contract development activities and act as a lead auditor for SA (supplier assessment) and PRR (production readiness review).

Develops internal communication strategy and drives the required change management programs to support implementation.

Interface with R&D Engineering in support of design and manufacturing capabilities, make or buy decisions, problem resolution and process improvement, and developing a specific component strategy roadmap.

Support pre-production purchasing activities, facilitates transition of component purchasing from R&D to production

Develop supplier's capabilities to improve the quality and reduce cost of component manufacturing.

Be responsible for supplier performance improvement and facilitate with supplier on root cause analysis and monitor the corrective actions taking in place

Lead VA/VE (Value analysis and Value engineering) project with key suppliers to improve product quality and reduce cost of component manufacturing.

Initiate VSM analysis with suppliers and identify the cost opportunities on following areas design change, production efficiency, alternative material or suppliers and quality improvement
COMPETENCY
To perform the job successfully, an individual should demonstrate the following competencies:
Understands Customers and Market- Identifies and assesses information to achieve the most effective analysis of competitive, industry, market, governmental, and technological factors that influence our business.
Develop & communicate a shared ambition - Brings fresh insight and forms ambitious plans for the achievement of goals.  Consistent communication of these plans to a wide audience, ensuring that all employees understand the way forward and their role in the achievement of team, department, and organizational goals.
Inspire people - The ability to energize and inspire others with an unshakeable belief and passion for the success of Schindler by providing purpose and direction, showing courage and encouraging others to do the same. 
Promote teamwork - Builds strong, cohesive teams and work across organizational, functional, geographic, and zone boundaries.  Leverage best practices from different parts of the organization and maximize economies of scale. 
Develop people - Creates a learning environment and commitment to building capability of people within the organization.  Establishes feedback and development opportunities to bridge knowledge and skill gaps, allocates challenging responsibilities for development purposes, and adopting a coaching, mentoring and facilitative approach to leadership that continuously nurturing of talents and aspirations. 
Think & act like an entrepreneur - Demonstrates the capacity to view a situation, problem, or opportunity from multiple perspectives at the same time and to develop alternative solutions to support business decisions.
Drive for results -Focuses on the achievement of business results for a team, branch, or organizational unit by overcome obstacles and barriers and deliver to the highest possible standards.  Consistently hitting goals and objectives and pushing oneself and others to achieve stretch goals.
RESOURCE RESPONSIBILITY
This position has no employee management responsibility.
Responsible for own work.
Mobility needs you
REQUIREMENTS:
POSITION SPECIFICATIONS
To perform this job successfully, an individual must be able to perform each essential duty satisfactorily. The requirements listed below are representative of the knowledge, skill, and/or ability required. Reasonable accommodations may be made to enable individuals with disabilities to perform the essential functions.
EDUCATION and/or EXPERIENCE
A Bachelor's degree (B. S.) in Engineering or a technical field from an accreted college or university (M.S. Preferred) and 10 years' Supplier quality management or product /process insutrailziation experience, or the equivalent combination of experience on purchasing and supplier performance management.  This position requires knowledge of manufacturing, quality control, strategic and tactical purchasing, and experience negotiating business agreements.  Professional experience in international project/change management.  Experience in elevator system and its components is a plus.
LANGUAGE ABILITY
Ability to read, analyze, and interpret general business periodicals, professional journals, technical procedures, or governmental regulations.  Ability to write reports, business correspondence, and procedure manuals.  Ability to effectively present information and respond to questions from groups of managers, customers, and co-workers.  Must be fluent in English and Spanish (Technical, Business, and Conversational)
MATH ABILITY
Ability to apply advanced mathematical concepts such as exponents, logarithms, quadratic equations, and permutations. Ability to apply mathematical operations to such tasks as frequency distribution, determination of test reliability and validity, analysis.
REASONING ABILITY
Ability to define problems, collect data, establish facts, and draw valid conclusions. Ability to interpret an extensive variety of technical instructions in mathematical or diagram form and deal with several abstract and concrete variables where no standardization exists.  Ability to read and interpret Engineering drawings and blueprints for materials and specifications.
COMPUTER SKILLS
MS Office software such as: Word, Excel, Explorer, and Project, Manufacturing System Software; SAP, E-mail: Lotus Notes.
Certificates and Licenses:
Black belt  at Lean 6 sigma or VDA audit certification is highly preferred
Travel: 
Approximately 50% or more depending on project load.
Do you want to move the future with us?
Equal opportunity/Affirmative Action employer.  All qualified applicants will receive consideration for employment without regard to age, race, color, religion, creed, sex, sexual orientation, marital status, gender identity, national origin, citizenship status, disability or protected veteran status.

Schindler is committed to ensuring that our Career Center is accessible to all jobseekers, including individuals with disabilities. If you are having difficulty with the application or the accessibility of this website, please contact Recruiting_Support.US@schindler.com
br>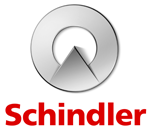 Apply now »