Location: Hanover, PA (Plant), Pennsylvania, United States 
Job ID: 65438 
We Elevate... You
Our mission is to keep cities and people around the world moving. Since 1874 Schindler has an outstanding reputation for not only elevating buildings, but the well-being of everyone who lives and works in them. Do you have the talent, ambition, and vision to help us elevate tomorrow's world?
 
Find out more about us here - Company Website or LinkedIn
As a leading employer in the urban mobility industry, we are always looking for a diverse group of people who can create exceptional value for our customers.
Join us as a
Supply Chain Material Planner
Your Skills
Analyzes the demand of assigned purchased parts/material, including forecasting and master data set up. Material analysis. 

Creates purchase orders by specified time periods and is responsible for correct data on each purchase order, including price, quantity and delivery date. Purchase order FPY. 

Tracks purchase order creation and proper due date requirements. Schedule synchronism. 

Maintains control of orders, amendments, shipping notices, and other documents to assure accurate retention of records and compliance with company norms and government regulations. 

Communicates openly with supplier on purchase order deviations. 

Communicates openly with customer on purchase order status. Reports supplier purchase order performance and concerns to supporting Supply Chain teams. Supplier follow up.  

Reports status of purchase orders to A/P completion. 

Reports status of purchase order delivery and purchase orders past delivery date. Supplier follow up. 

Reports status of stock material and stock part numbers to current inventory levels and purchase order delivery dates.  

Participate in MRN (Material Rejection Notice) process and measure status of open MRN items. 

Participate as a team member in Industrialization of new and existing parts.  

Responsible to measure and report supplier on time delivery performance. Supplier follow up. 

Determine and track shipment method and cost of inbound material. 

Responsible for assisting in the management of inventory value through inventory levels and E/O material.  

Support all expedite requests from claim replacement to sales order delivery.  

Maintain open communication with transparency to all internal and external Supply Chain member.  

Is a leader in company, goals, cultural beliefs and company code of conduct. 

Champions safety performance.  

Supports / Leads other projects as needed. 
Your Experience
POSITION SPECIFICATIONS 
To perform this job successfully, an individual must be able to perform each essential duty satisfactorily. The requirements listed below are representative of the knowledge, skill, and/or ability required. Reasonable accommodations may be made to enable individuals with disabilities to perform the essential functions. 
Education/Experience: 
BS degree and three year experience in Purchasing/Production Control or the equivalent combination of education and experience. Requires knowledge of corporate business interfaces,   
Language Ability: 
Ability to read, analyze, and interpret general business periodicals, professional journals, technical procedures, or governmental regulations.  Ability to write reports, business correspondence, and procedure manuals.  Ability to effectively present information and respond to questions from groups of managers, customers, and co-workers.  
Math Ability: 
Ability to work with mathematical concepts such as probability and statistical inference, and algebra.  Ability to apply concepts such as fractions, percentages, ratios, and proportions to practical situations. 
Reasoning Ability: 
Ability to define problems collects data, establish facts, and draw valid conclusions. Ability to interpret an extensive variety of technical instructions in mathematical or diagram form and deal with several abstract and concrete variables where no standardization exists.  Ability to read and interpret Engineering drawings and blueprints for materials and specifications. 
Computer Skills: 
To perform this job successfully, an individual should have knowledge of MS Word, Excel, Manufacturing System Software; SAP or other ERP, E-mail, Internet sourcing and buying. 
Certificates and Licenses: 
No certifications needed.  CPIM certification preferred.   
Travel:   
Occasional visits to vendors and supporting Schindler operations.  
Our Commitment
•    Competitive salary commensurate with experience
•    Annual Bonus Plan
•    Fully vested 401k match (up to 7% of total compensation)
•    Competitive Medical, Dental and Vision Plans - All benefits effective from first day of hire
•    Generous Paid Time Off (3 weeks of vacation in addition to sick days, floating holidays and 8 Company Observed Holidays)
•    Tuition Reimbursement (Eligible after 6 months of service)
•    Parental Leave – 100% base pay for 6 consecutive weeks within first year of a child's birth or adoption
 
Will you join us and elevate tomorrow's World?
We look forward to receiving your complete online application.
For questions, please contact Pooja Gupta,
At Schindler Group we value inclusion and diversity, and practice equity to create equal opportunities for all. We endeavor that all qualified applicants will receive consideration for employment without regard to age, race, ethnic background, color, religious affiliation, union affiliation, gender, gender identity, sexual orientation, marital status, national origin, nationality, genetics and health, disability or veteran status.
If you would like assistance with the application process for this position, please contact the recruiter highlighted above who will be happy to help.
br>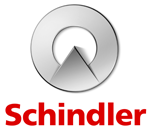 Apply now »