Send me alerts every days
Location: Headquarters (Toronto), ON, Ontario, Canada 
Requisition ID: 46106 
Schindler stands for mobility. Mobility needs experts.
Join our team in Headquarters (Toronto), ON.
Founded in Switzerland in 1874, the Schindler Group is a leading global provider of elevators, escalators, and related services. Schindler mobility solutions move one billion people every day all over the world. Behind the company's success are over 60,000 employees in more than 100 countries.
With U.S. Headquarters in Morristown, New Jersey, and Canadian Headquarters in Toronto, Ontario, Schindler Elevator Corporation is the North American operating entity of the Switzerland-based Schindler Group. Schindler is one of the leading global manufacturers of elevators, escalators and moving walks. Schindler employs over 5,000 people in more than 230 locations in North America. The company specializes in latest-technology engineering as well as mechanical and micro-technology products designed and rigorously tested for comfort, efficiency and reliability. Schindler products can be found in many well-known buildings throughout Canada, including Scotia Plaza, Bay & Adelaide, Edmonton Arena, Calgary Airport, and Vancouver Canada Line.
National Sales Director, Large Mod. Projects
Mobility is the goal
Primary Function
This position is responsible for establishing and maintaining relationships with key decision makers at leading Contracting, Architectural and Consulting firms to support the ongoing identification and sale of Modernization large projects. In addition, the position provides ongoing support to local District/Branch Managers, Modernization Field Supervisors, Sales Managers and Sales Representatives in local markets to secure identified Large Modernizations projects and assist them in achieving objectives (i.e. target metrics) in the area of modernizations.
He/she will be responsible for developing, implementing and driving modernization initiatives in support of strategic and financial objectives.
Responsibilities
Sales Leadership
Lead and support sales n

egotiations, including the development of sales proposals, and oversee the execution of large modernization efforts
Review with Senior Management Team sales performance and market progress as well as challenges, and propose corrective actions

Monitor sales KPIs (i.e. bid/hit-rates, won/lost-analysis, discounts and pricing analysis, benchmarks, competition, etc.) to ensure optimal performance

Coordinate and align sales performance and actions implementation in line with Field Operations

Monitor competitor activity, products, bid levels and price levels using only information gathered in full accordance with Schindler's Code of Conduct and Anti-Trust guidelines. Provide feedback to the various Product Lines to ensure Schindler products are at least equal to or preferably ahead of competitor products and services, both technically and price wise.

Actively promote Schindler modular modernization kits including, Schindler ID Destination Dispatching System, Destination Interface, and HXpress
Operations Leadership
Work with

Senior Management Team

and Mod Field Supervisors and Sales to achieve all modernization objectives and metrics set for Canada (TOR), including profitability targets

Initiate activities to achieve process and modernization cost objectives, budget objectives, asset management and headcount management to realize Canada (TOR) targets

Ensure alignment between sales and operations management practices and processes
Sales and Operations Support
Become involved in major projects at early design stages to incorporate Schindler design parameters as the base design criteria, and assist local offices in review of Modernization specifications, drawings and estimates

Support selection and ongoing development of Modernization sales and supervision staff, through providing mentorship and coaching

Organize, focus and guide Modernization Sales Representatives on strengthening and growing Modernization Sales

Organize, focus and guide Modernization Field Supervisors on strengthening efficiency ratings

Coordinate and facilitate training programs including training to ensure technical and commercial competence.

Provide support and direction for the development of sales proposals, and be actively involved in estimating, bidding and negotiating all major projects

Review achievement of targets/obje

ctives for

Modernization sales and operations staff

and provide guidance to District/Branch Managers on how to drive sales and operations performance
Customer Orientation
Develop and maintain relationships with key customers, consultants, architects, contractors and developers.

Assemble and present product information for Modernization offerings

Identify and pursue major potential customers to drive and support strategic growth objectives
Note, this position requires significant travel out of town.
Mobility needs you
Education
Technical degree in Engineering - Bachelor's degree

Sales/Marketing – Bachelor's degree

MBA or similar is an asset for this position
Experience
7+ years of experience in large MOD project sales

Good knowledge in elevator systems, [Application Engineering] Practical experience in the field of high-rise elevators and large construction

Experience working in cross functional roles across direct/indirect reports Experience in construction project cost calculations
Skills
Strong written and verbal communication

Meeting sales goals

Negotiation of major projects

Sales planning

Coaching, mentoring sales representatives

Managing internal processes

Developing budgets and maintaining accurate market intelligence

Strong business acumen

Computer skills - Microsoft Office, MS-Project and SAP.

Strong MS Excel a must
Do you want to move the future with us?
Schindler Elevator Corporation is an Equal Opportunity Employer. Our success has been built on innovation and our ability to identify with customers and respond to their needs. But most of all, we've achieved our standing by empowering our employees. We invite you to learn more about our company and to consider what we can offer - not a job, but a career - to people who have the skills and initiative to move ahead with Schindler.
br>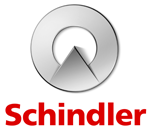 Apply now »