Location: Holland, OH, Ohio, United States 
Requisition ID: 57033 
Schindler stands for mobility. Mobility needs experts.
Join our team in Holland, OH.
Founded in Switzerland in 1874, the Schindler Group is a leading global provider of elevators, escalators, and related services. Schindler mobility solutions move one billion people every day all over the world. Behind the company's success are over 60,000 employees in more than 100 countries.
With U.S. Headquarters in Morristown, New Jersey, Schindler Elevator Corporation is the North American operating entity of the Switzerland-based Schindler Group. Schindler is one of the leading global manufacturers of elevators, escalators and moving walks. Schindler employs over 5,000 people in more than 230 locations in North America. The company specializes in latest-technology engineering as well as mechanical and micro-technology products designed and rigorously tested for comfort, efficiency and reliability. Schindler products can be found in many well-known buildings throughout the US, including 4 World Trade Center, the Bank of America Tower and the Marriott Marquis in New York, Cowboys Stadium in Dallas and the Cleveland Clinic in Las Vegas.
Buyer
Mobility is the goal
The Buyer/Planner plans and manages parts purchased from strategic and tactical suppliers, insuring availability to meet demand by field operations (existing installation) and meet forecasts for manufacturing and for part sales to third parties.  Buyer / Planners responsible for obtaining the most advantageous combination of price, quality to assure availability while achieving inventory objectives.
Mobility needs you
Select from qualified sources of supply, as defined by senior or strategic buyer, to obtain materials.  Negotiate price, terms, and conditions for all assigned purchased materials, and be knowledgeable of proper contract and legal forms and practices.
Utilize forecast material requirements and analyze to make the necessary adjustments, as market load and product mix changes occur, to achieve the proper balance between inventory investment and production requirements. Meet price variance and cost improvement targets.  Control the flow of purchased material in line with production schedules and inventory investment targets.  Obtain advanced knowledge of material requirements for new parts and products and take the necessary actions to assure their availability when needed.  Coordinate the phase-in/phase-out of stock production material. 
Communicate effectively with suppliers and customers.  Establish relations and communications with suppliers required for free flow of information concerning materials, designs, lead times, market trends and new developments.  Analyze, interpret, and communicate industry conditions and advancements, which may impact design, lead-time, cost or marketing.  Collaborate with internal customers and other support functions to meet to meet or exceed customer needs and performance objectives.
Investigate all occurrences of nonconforming material and facilitate their resolution and prevention. 
Do you want to move the future with us?
Equal opportunity/Affirmative Action employer.  All qualified applicants will receive consideration for employment without regard to age, race, color, religion, creed, sex, sexual orientation, marital status, gender identity, national origin, citizenship status, disability or protected veteran status.

Schindler is committed to ensuring that our Career Center is accessible to all jobseekers, including individuals with disabilities. If you are having difficulty with the application or the accessibility of this website, please contact Recruiting_Support.US@schindler.com
br>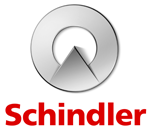 Apply now »