Location: Holland, OH, Ohio, United States 
Job ID: 63045 
We Elevate... You
Our mission is to keep cities and people around the world moving. Since 1874 Schindler has an outstanding reputation for not only elevating buildings, but the well-being of everyone who lives and works in them. Do you have the talent, ambition, and vision to help us elevate tomorrow's world?
 
Find out more about us here - Company Website or LinkedIn
As a leading employer in the urban mobility industry, we are always looking for a diverse group of people who can create exceptional value for our customers.
Join us as a
Electronic Assembly Technician
Your Skills
 

1.  PREPARES WORK TO BE ACCOMPLISHED

By studying assembly instructions, drawings, specifications, and parts lists; gathering parts, tools, materials, retro sheets, and cleaning broken boards.

 

2.  POSITIONS PARTS

By following established processes without approved and documented deviation; using fixtures; reading measurements, using knowledge of SMT procedures.

 

3.  VERIFIES SPECIFICATIONS

By self-inspecting documentation and completed board.

 

4.  RESOLVES ASSEMBLY PROBLEMS

By working with team to gather pertinent data, identify and evaluate options, and recommend a course of action through the use of a Continuous Improvement form.

 

5.  KEEPS EQUIPMENT OPERATIONAL

By completing preventive maintenance requirements, following manufacturer's recommendations; reporting malfunctions to the maintenance department.

 

 

 

 

6.    MAINTAINS SAFE AND CLEAN WORKING ENVIRONMENT

By complying with procedures and rules.

 

7.    MAINTAINS SUPPLIES INVENTORY

By checking stock to determine inventory level; anticipating needed supplies, placing orders for supplies, verifying receipt of supplies. Uses computer to keep inventory records correct.  Cycle counts parts and boards and needed.

 

8.    CONSERVES RESOURCES

By receiving incoming broken boards, verifying correct board level and serial number, imputing on computer to SAP system, and printing label for board.  Unpacking all shipments, cleaning & recycling boxes & foam, and completing all necessary computer transactions.

 

9.    DOCUMENTS ACTIONS

By completing production, inventory, and quality forms accurately.  Issuing work orders using SAP system.

 

10.  CONTRIBUTES TO TEAM EFFORT

By accomplishing department/company results as needed; maintaining effective communications with teammates, customers, and suppliers; accepting new challenges; acting as mentor to new/temporary employees.

 
Your Experience

TOOLS AND EQUIPMENT:    Hand tools, power tools, soldering irons, component formers, computer, carousels, hydraulic lift, SMT air flow, mantis, solder vacuum.

PROCESS KNOWLEDGE:    Interpreting drawings and assembly aides; hand soldering; trouble-shooting methods; repair techniques; safety procedures; Schindler quality; electro-static discharge control; inventory control; proper use and control of third tier documents; original document control.  Receiving process, releasing and issuing workorders.

          EDUCATION:    High school diploma or the equivalent
Will you join us and elevate tomorrow's World?
We look forward to receiving your complete online application.
For questions, please contact Siani Adayja Powell,
At Schindler Group we value inclusion and diversity, and practice equity to create equal opportunities for all. We endeavor that all qualified applicants will receive consideration for employment without regard to age, race, ethnic background, color, religious affiliation, union affiliation, gender, gender identity, sexual orientation, marital status, national origin, nationality, genetics and health, disability or veteran status.
If you would like assistance with the application process for this position, please contact the recruiter highlighted above who will be happy to help.
br>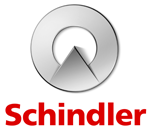 Apply now »